Hello Community!
Virgin poster, so please be patient.
We had been using the 'free' version until this issue popped up, so I've built several 'free' zaps. But we had to JUST sign up for a 'paid' plan to fix this.
DETAILS:
I have a zap that pulls information from Shop-Ware (a vehicle repair order SaaS) and sends it to our Airtable account.
The issue we are having is that we don't know how to separate the data before it gets to Airtable.
Here is an example: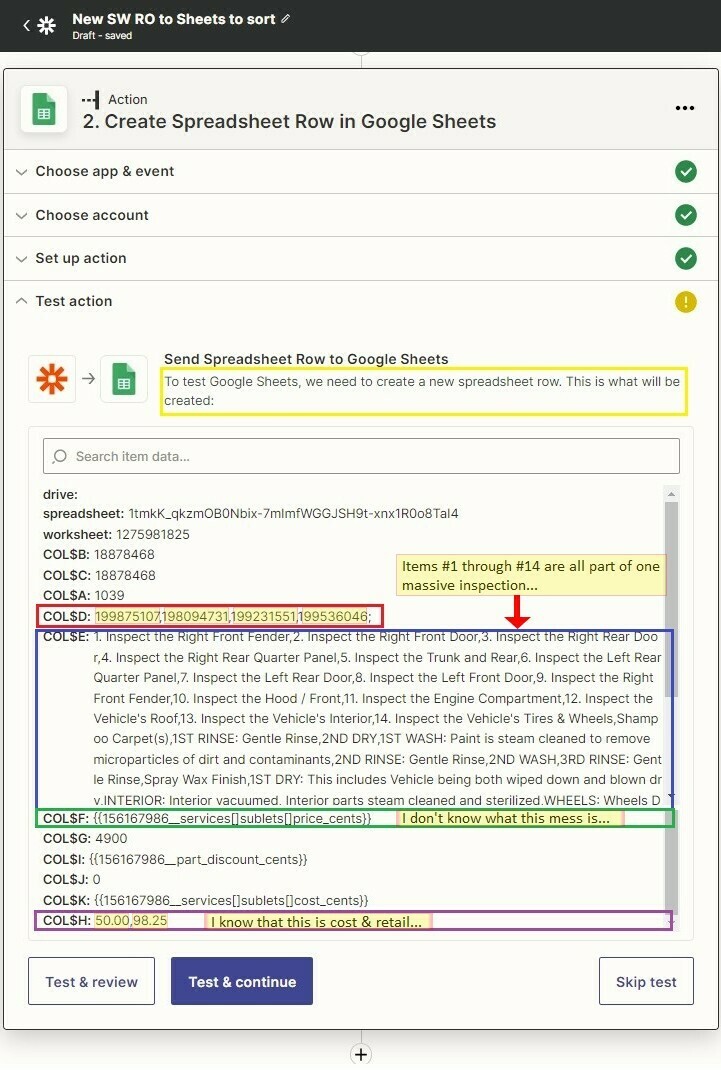 You can how the data is all bunched up in there, and I don't know how to sort it out before it hits Airtable. So for now it dumps all of that into one cell.
I know it can be sorted by these numbers:
...but I don't know how.
PLEASE help!!! Thx!
Mr. AUTORRARI.MAIN