Hello,
I am trying to use to publish a photo in Dext through my Glide app. Unfortunetely, Dext only allows pictures under 6 MB. I found a way to resize my pictures with Filestack. The problem is, I just want to resize pictures that are actually above 6 MB.
I have 2 potential solutions, that I can't make work. Open also to other solutions.
---
Solution 1. Figure out picture resolution coming out of Glide.
If > 6MB, branch out and use Filestack to resize, then send to Dext.
Else, send to Dext directly.
Problem : I don't know how I could measure the photo resolution in a simple way?
---
Solution 2. If Zap to Publish on Dext fails, Trigger other Zap that resizes image.
If Zap to Send on Dext fails (Image > 6MB), then trigger other Zap that will resize with Filestack then send to Dext.
Problem : Not sure how to transfer the data from Glide from Photo 1 to the other one Photo 2. OR how to merge those 2 zaps, since Zap Error is a trigger, juste like the Glide one.
---
Photo 1:
Photo 2: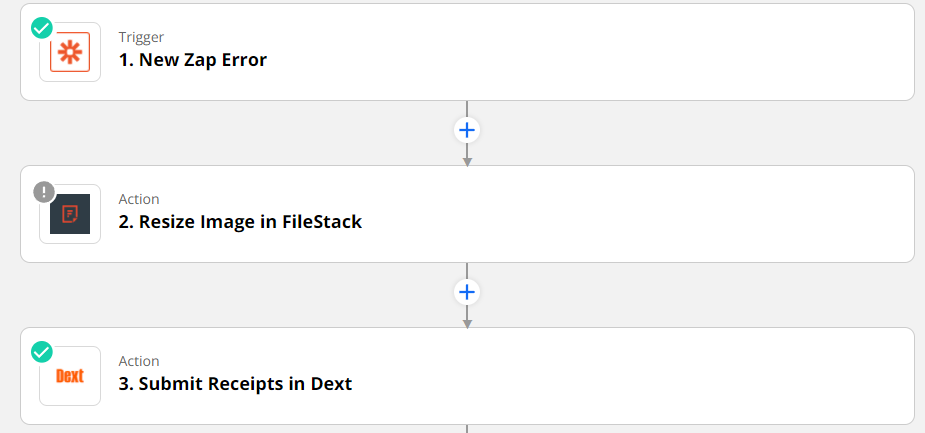 ---
Thanks
Best answer by Troy Tessalone 7 December 2021, 03:00
View original