Hi,
What I'm trying to do :
1 - Find an holiday event in Google Calendar the 11/01/2022 (1st of november).
I've tried every format of date and every search term but I can't seem to make it work, could someone help me to configure the action ? Ty very much.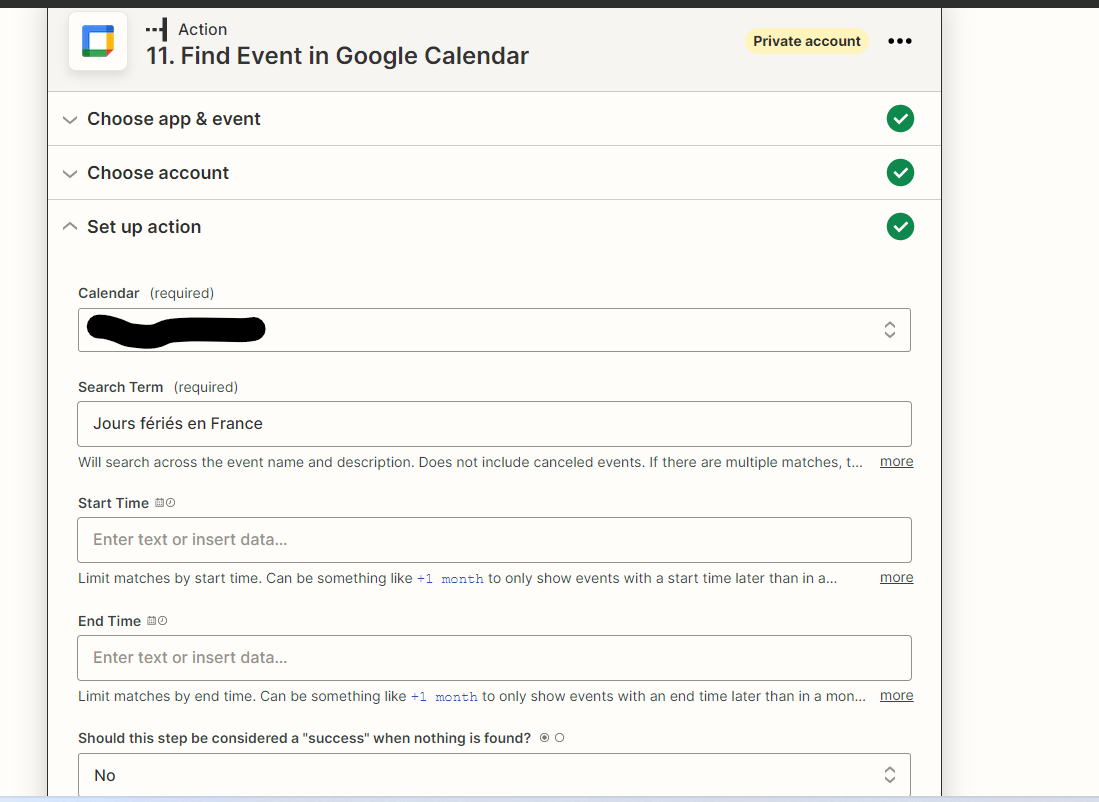 Best answer by Alex11111111 19 September 2022, 17:47
View original