Hey Guys,
I was wondering how to make a Trello column automatically move all cards to a new Trello column on another board?
Something like this: 
Here's what I tried so far to no success:

My step #2 settings: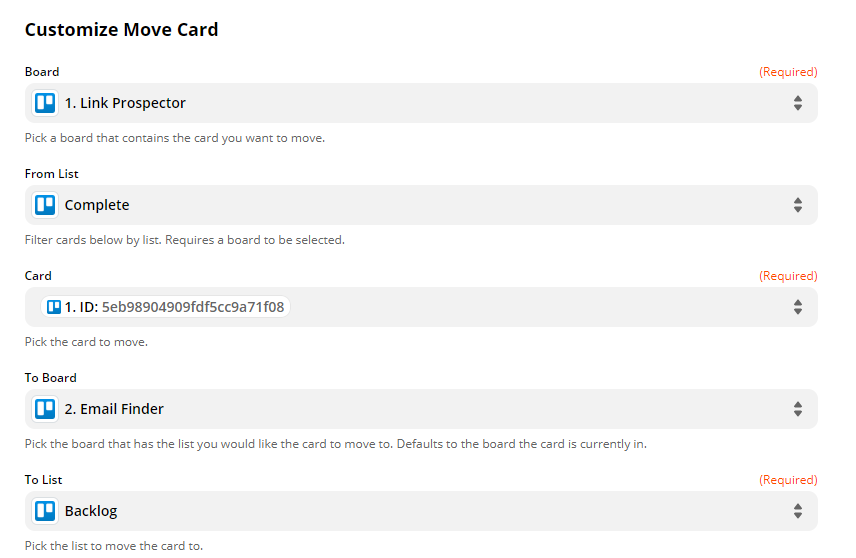 What am I missing? Thanks in advance for your help :)
P.S. The big problem is the 'card' part for step. I don't know how to define when ANY card enters my 'complete' list, automatically send it to a specific board + list.