I feel like this should be really easy to do with all of the Zapier formatting functions, but I'm just not getting it and I'm stuck.
The source system has a set of 'add-ons' that the user may or may not choose (i.e. camp stove, bear spray, chairs, etc.).
The data is only included in the connector if the customer selects it, and each are passed as an "item".  So if the customer selects 12 Add-ons, we get 12 'items', if they choose 2, we get 2 etc.   Each add on has a unique id and a name.  
If the user chooses an add-on item, I want to map that to a Boolean field in Salesforce.  So in the example below, since the user chose Bear Spray, I want to mark the corresponding Bear Spray check box field to True in Salesforce.  
Any direction is appreciated.
The data looks like this: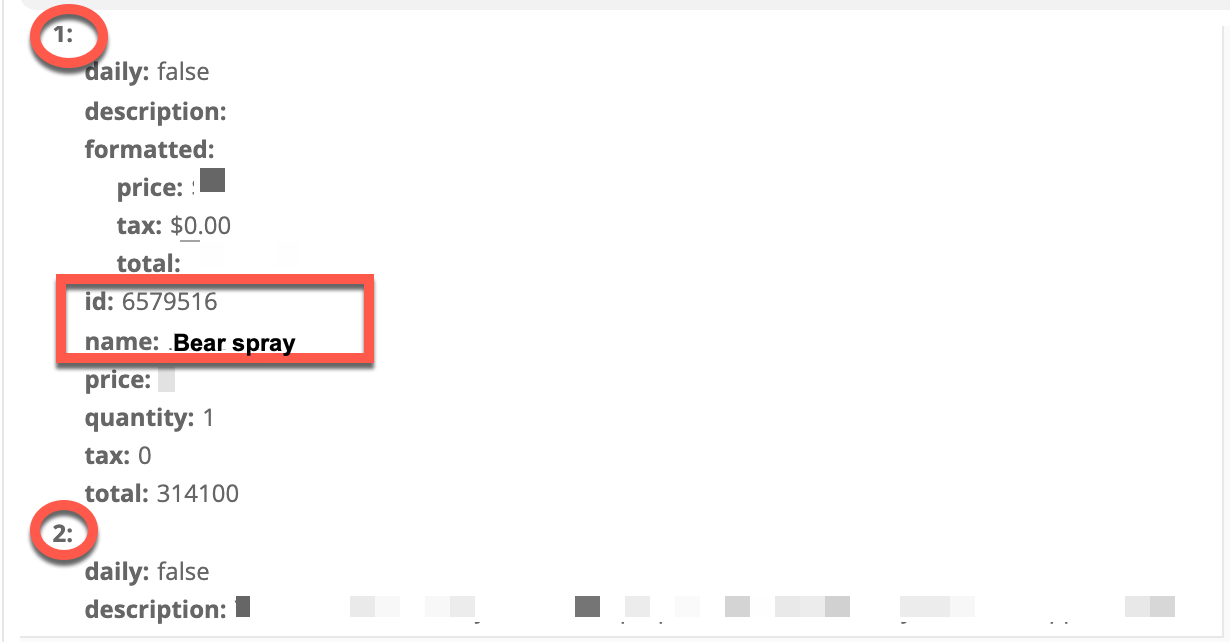 Best answer by Troy Tessalone 6 December 2021, 16:32
View original