I am trying to make a Zap that creates a record in Airtable every time a deal enters a stage.
I would like to populate an Airtable Database with things like the Contact associated with the deal and the Company associated with the deal. Correct me if I'm wrong but in order to find the associated info, I need to use a find function (2).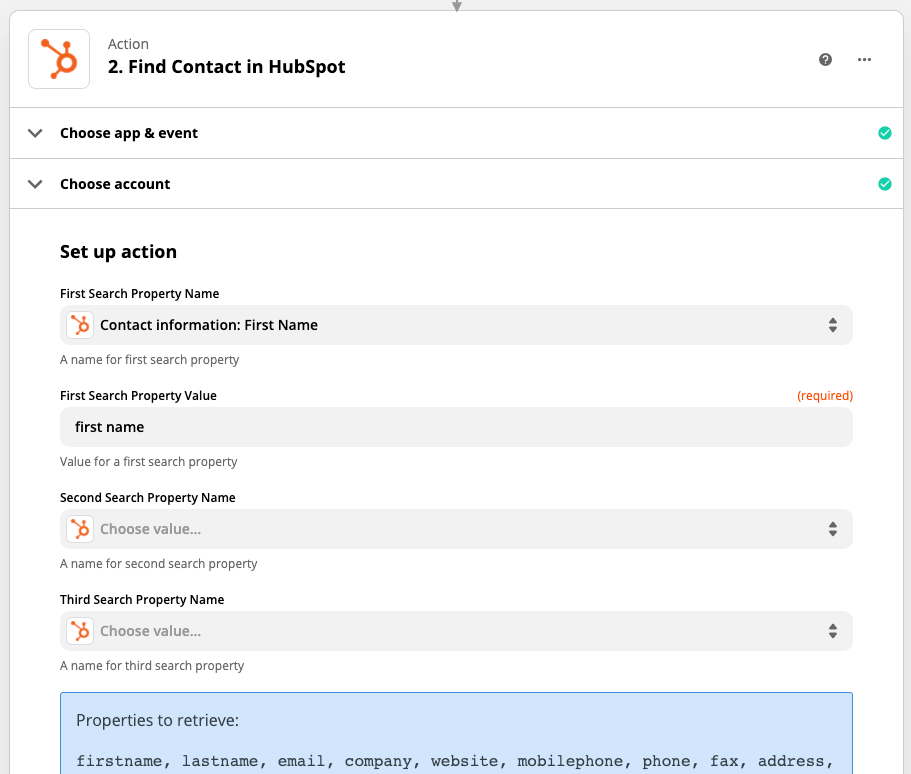 I am struggling with searching for the data. For example, if I am trying to populate the Airtable with the Deal's Contact name then do I set up a Find Contact action, and search property name; First Name - but what should be the property value that is returned?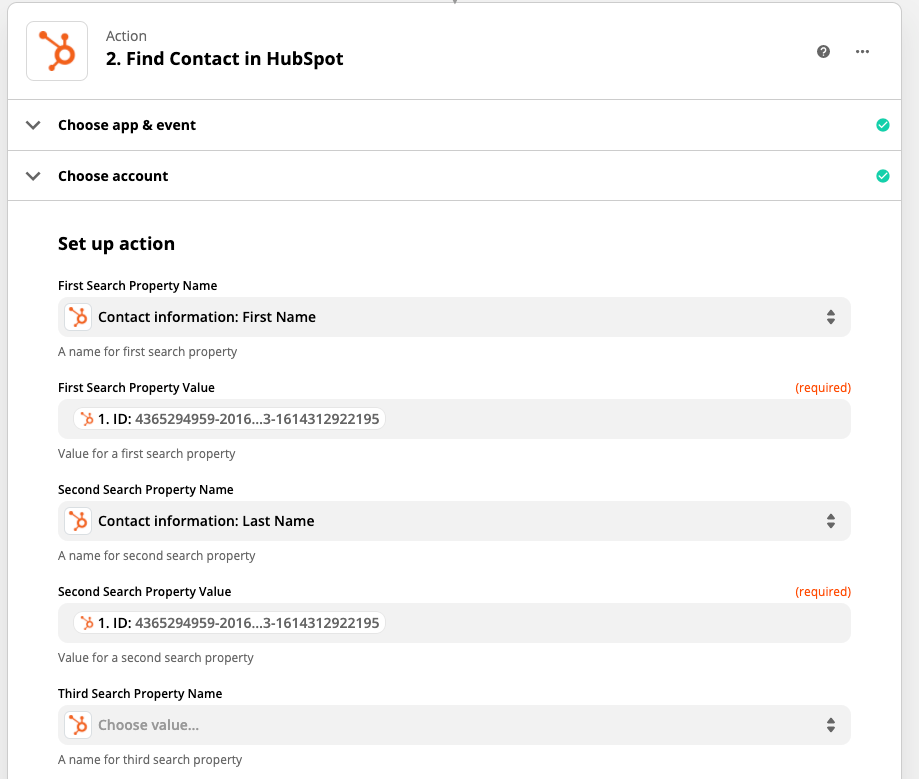 PLEASE SOMEBODY HELP <3
Best answer by Troy Tessalone 28 February 2021, 16:03
View original