I'm trying to create a Zap that connects hospitality software MEWS to Klaviyo.
The integration is built between the two softwares and seems to work, but I can't figure out how to trigger adding the email of a guest to a Klaviyo list.
I want to guest emails from MEWS to Klaviyo immediately after the guest checks out, so I can send a timed follow up Thank you email from Klaviyo.
These are the steps I am taking so far: 
The Event is a New Reservation Event (I want to use Check Out)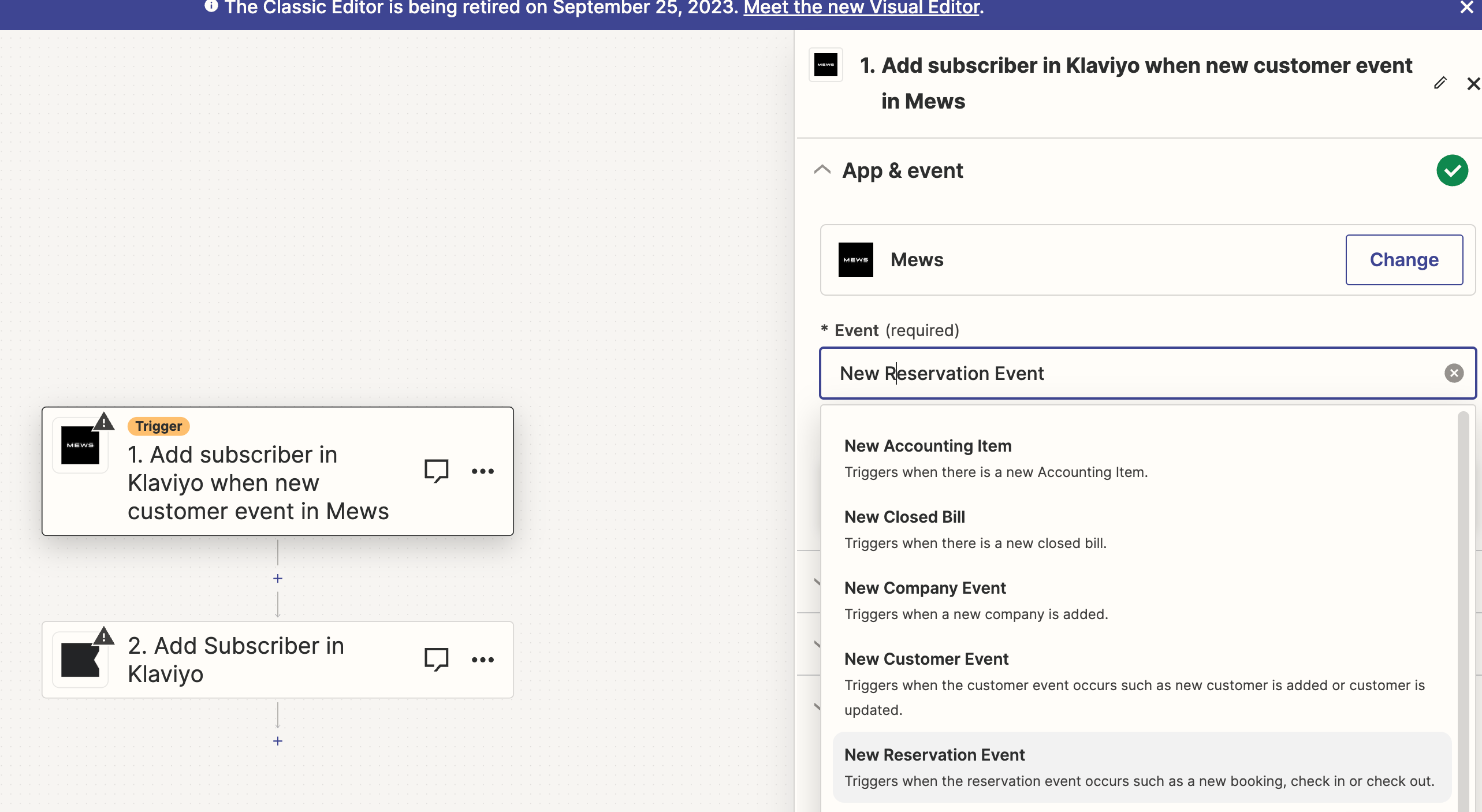 Then when I go to set the trigger, it doesn't feel logical. I am asked to set a time filter. Does anyone understand this better?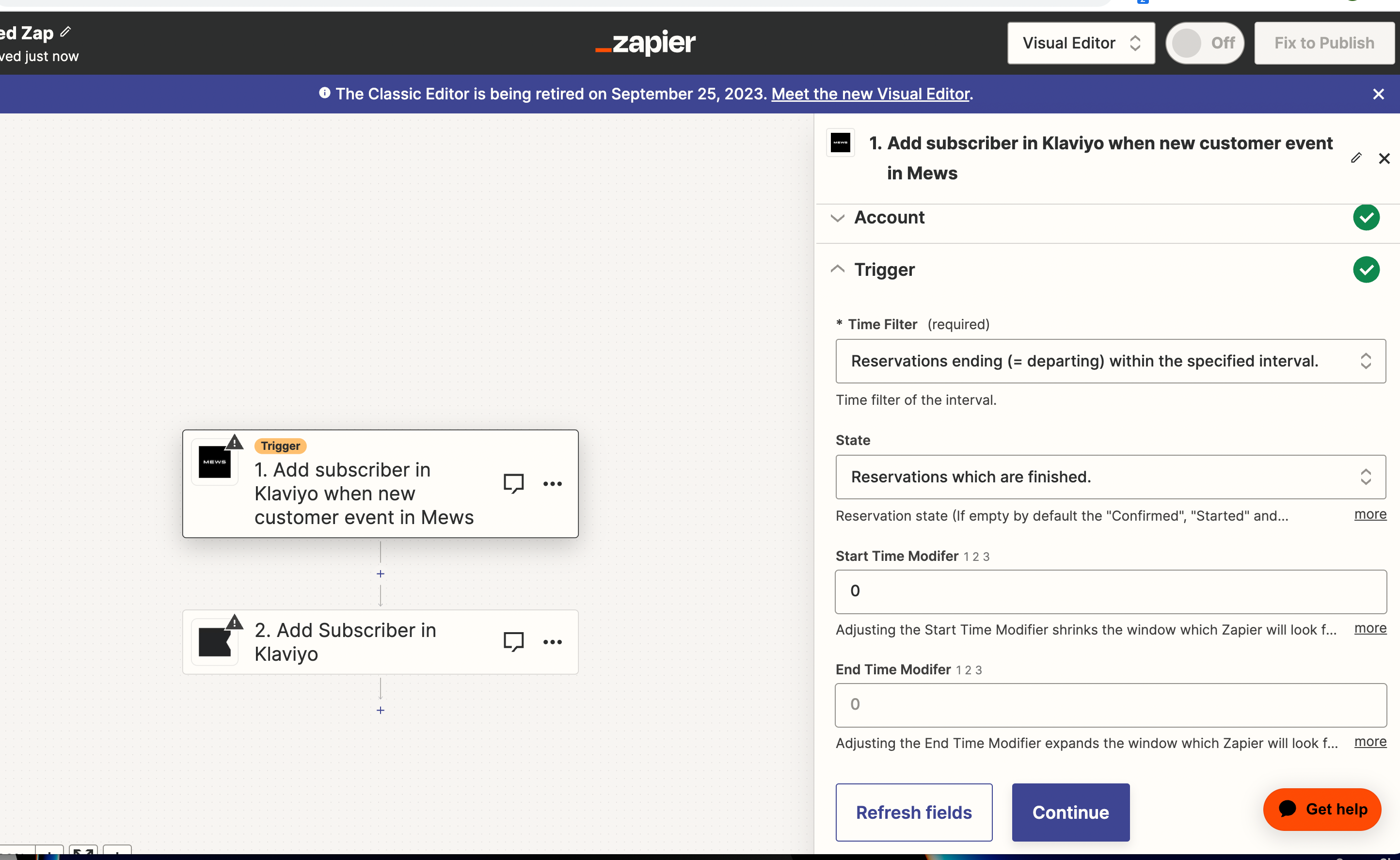 3.Then when I go to try to create the action, the option to insert guest email doesn't come up.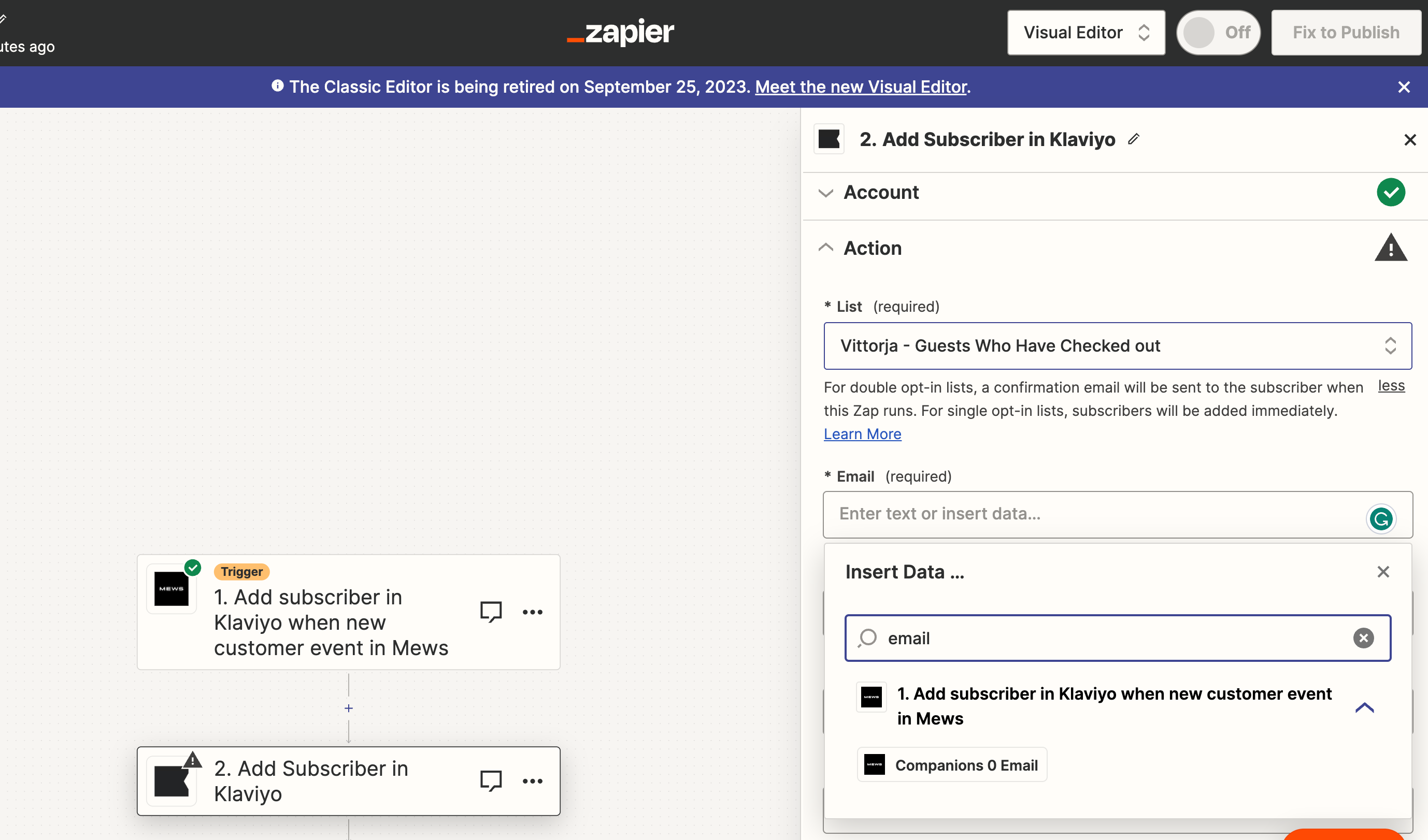 any advice would be really appreciated!