Hello, I am having an issue with a Gmail to Gmail App.
My trigger is a new email
My action is to send an email
When I receive my email it has an excel file attached to it, but when my zap triggers/sends an email it creates a Zip file that contains my report, but also some image files from the body of the email. This is an issue because my BI tool is failing/ cannot seem to find the file within the Zip folder.
Is there a way to tell Zapier to ONLY send the excel and not create the Zip folder? I have included screenshots below of my trigger/action. I blocked out a bunch of info per Zapier's policy. Hopefully this is enough to help!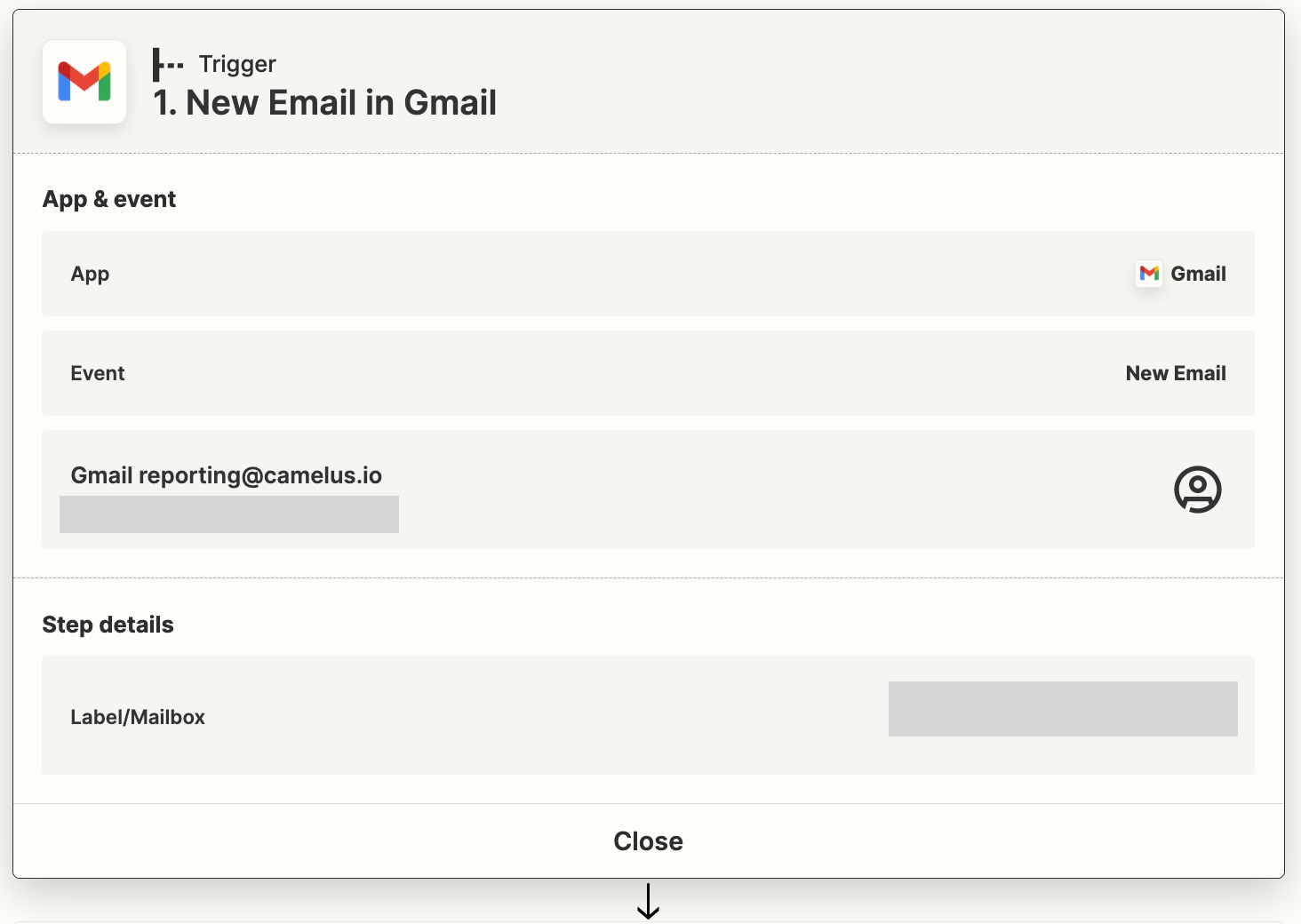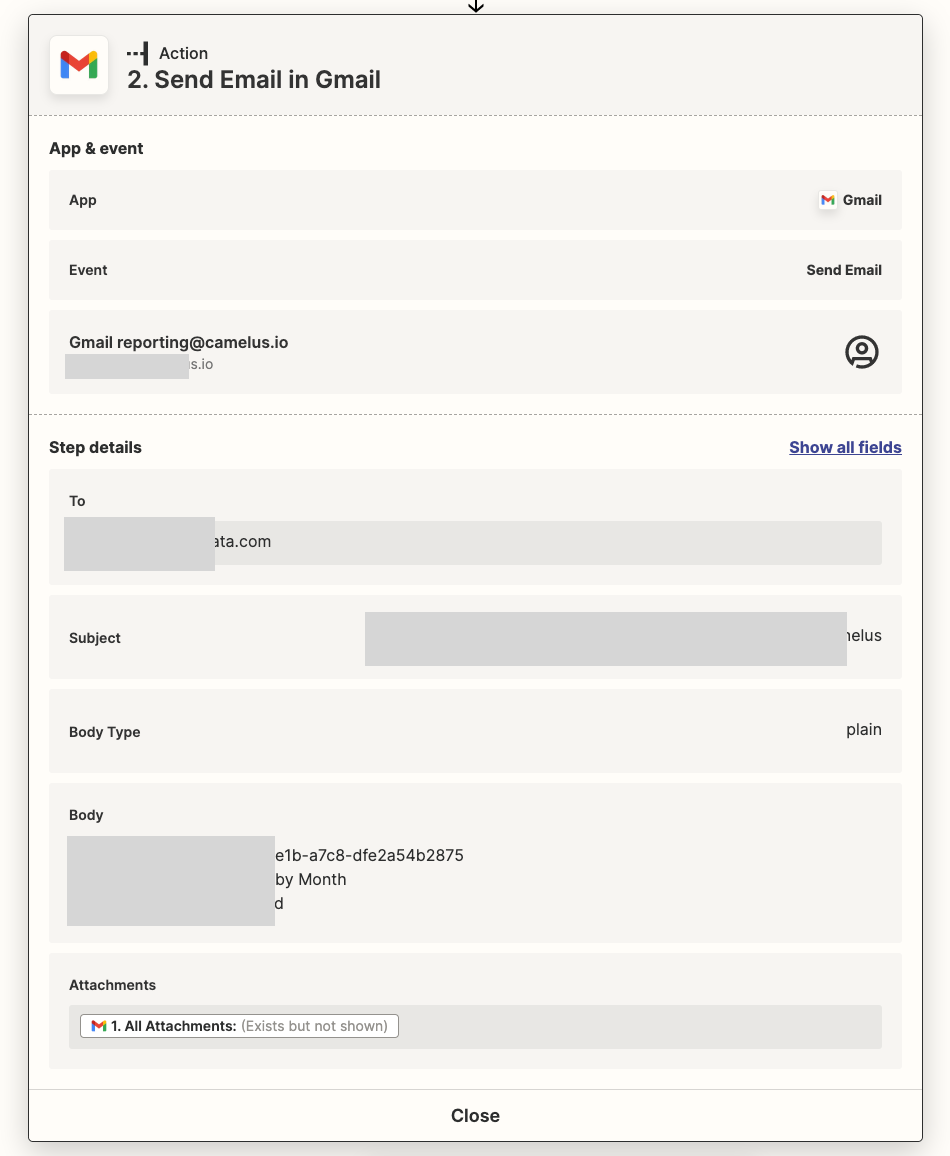 Best answer by Troy Tessalone 18 August 2022, 16:04
View original