I'm trying to connect Google Ads to Zapier. The goal is that we want the captured data & leads from Google Ads to insert into ActiveCampaign.
ActiveCampaign suggests we use Zapier for this and after going through the steps, we get stuck at this part, where we cannot choose a "managed Account" option and no custom option is available.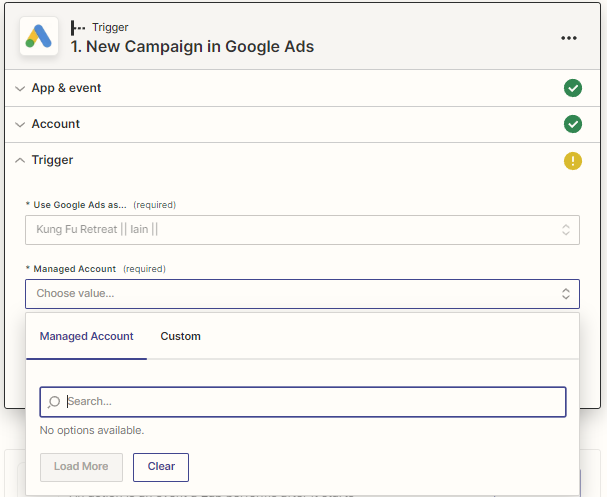 How do we fixed this?

How do we get a "Managed Account"?
Is it because we need to set up a adsmanager.google.com account or are we missing something else within Google Ads?
Thank you!