I'm trying to set up a Spotify playlist that updates with new podcast episodes from multiple RSS feeds.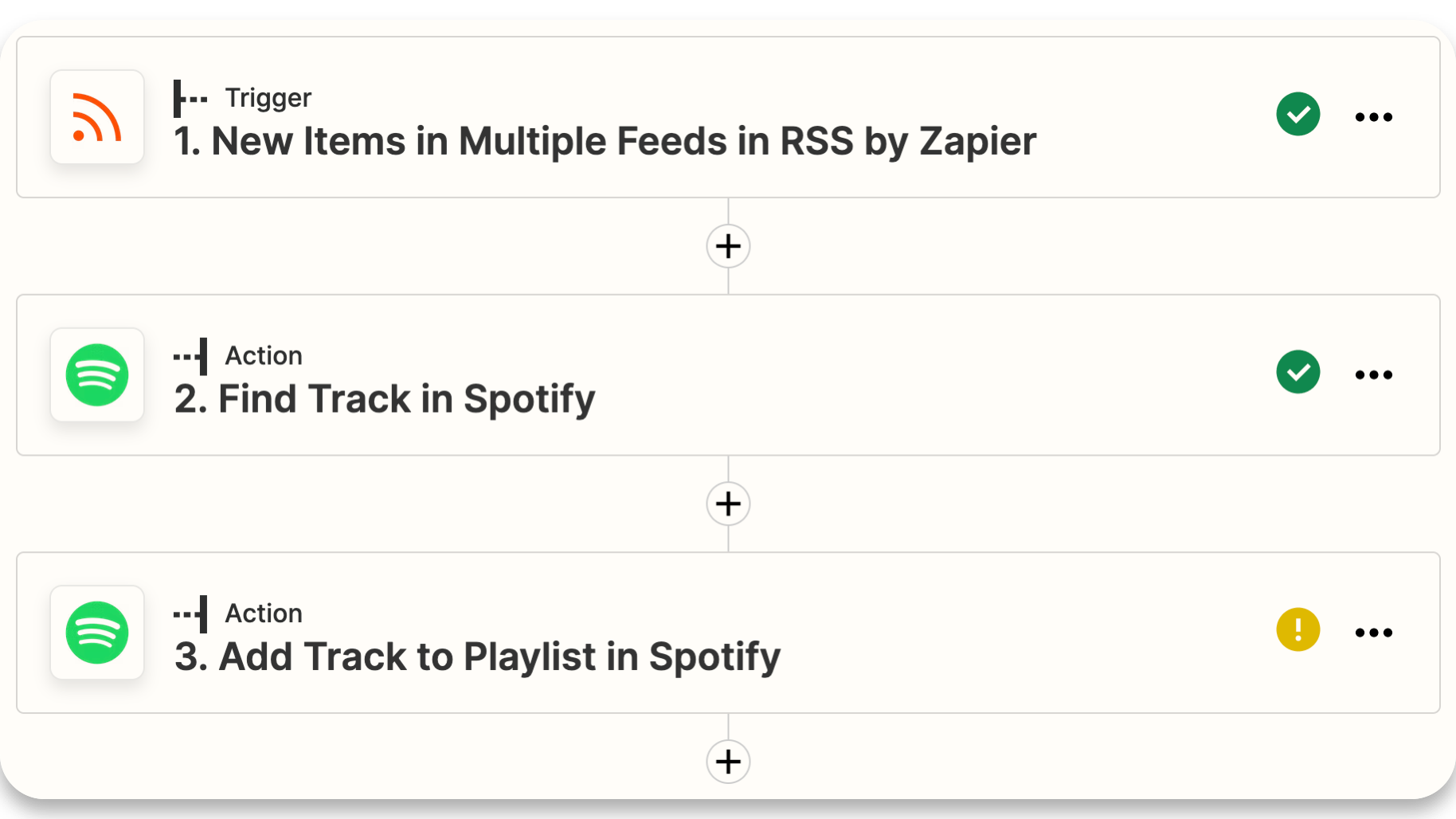 I've used this Zapier template ☝ and managed to get the RSS feeds set up, but I can't get the second step to work (finding the track in Spotify). Anyone know which data or search query I should use to find the right podcast episode in Spotify? 
So far every search query I've tried comes back with the wrong track (or nothing at all). 
Not sure if it's even possible to do this, so I'd appreciate any help 🙏