I'm trying to send a Getresponse newsletter to those who sign up for a free coaching session via Calendly. I've tried this two different ways, but end up with the same error: Got 400 calling POST https://api.getresponse.com/v3/newsletters, expected 2xx.
I want to send this newsletter to the person who signed up, not an entire Getresponse list.
Here is a screenshot of what I set up. What am I missing?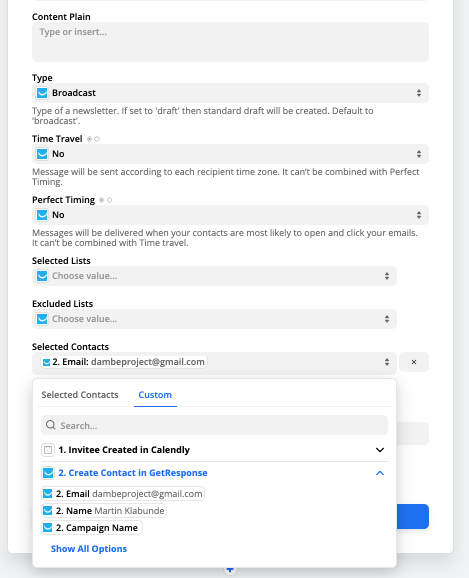 Best answer by AndrewJDavison_Luhhu 26 March 2020, 14:49
View original