Hello, for some reason I keep getting a "column ID does not exist in board" error below when trying to update the columns of a newly added item (also added with Zapier) in a Monday.com board.
Creating a new item works fine…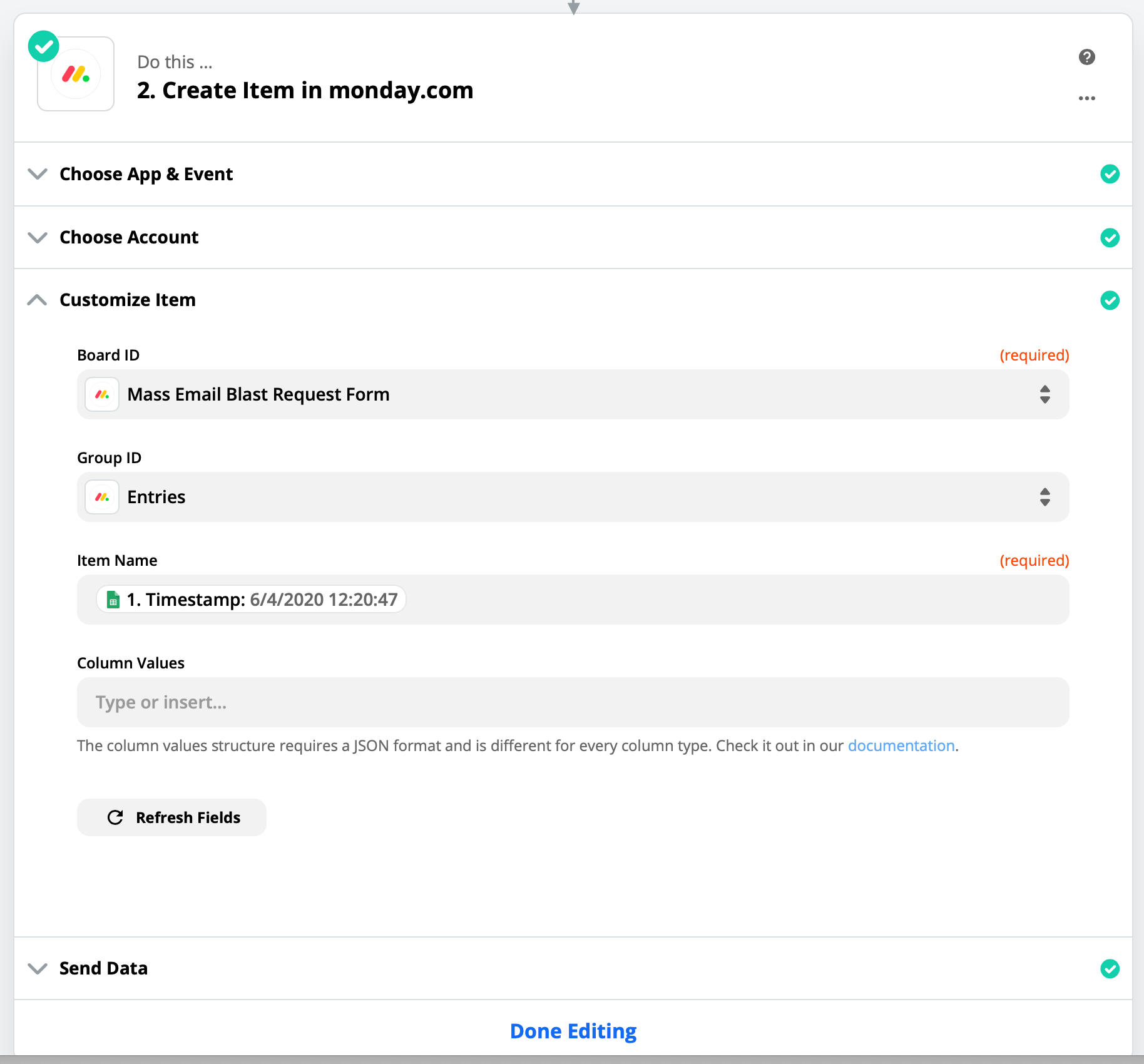 Here's how the update column task is set up…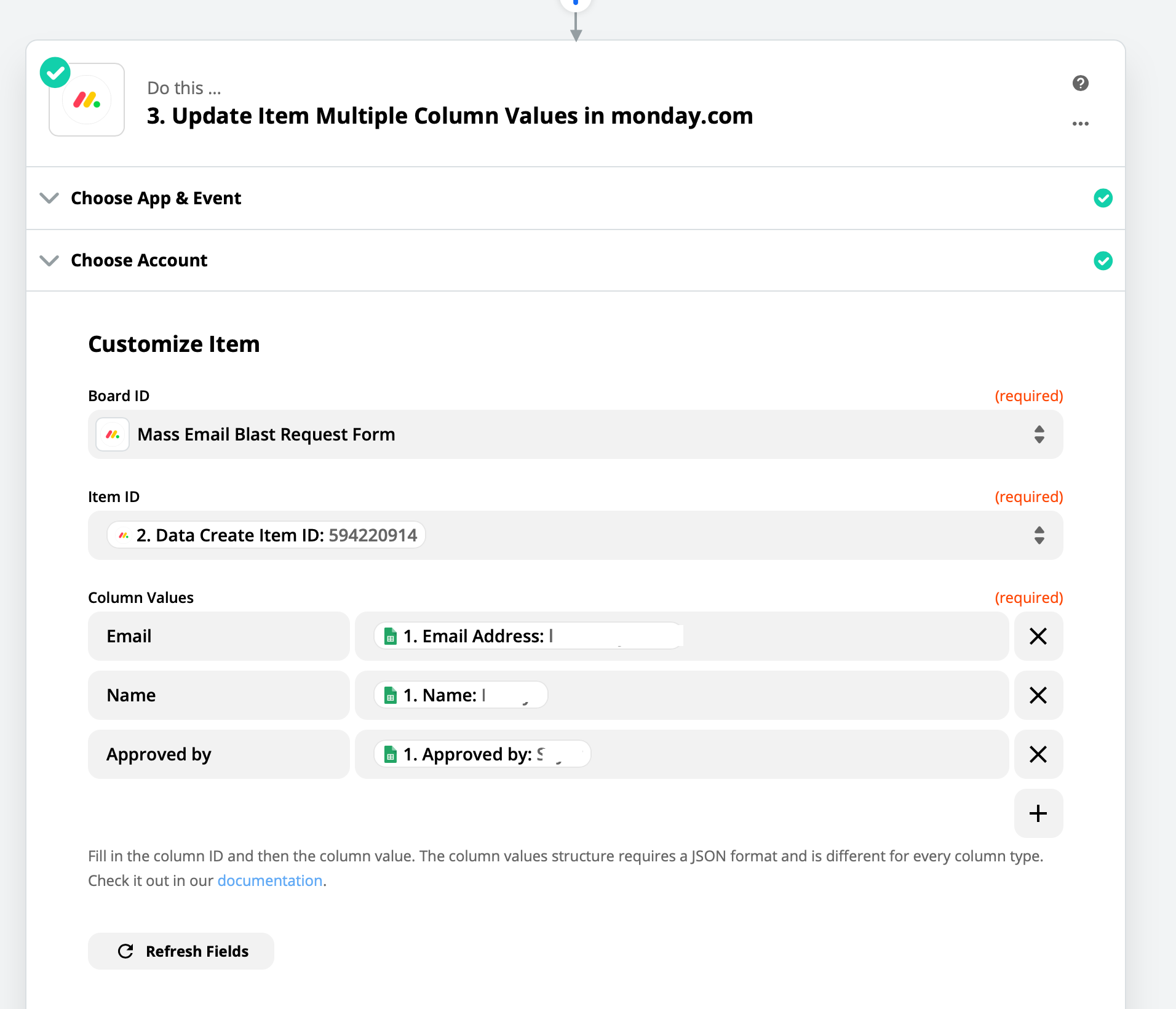 ..but then the error occurs even though those three columns, Email, Name, and Approved by, do in fact exist in my Monday.com board.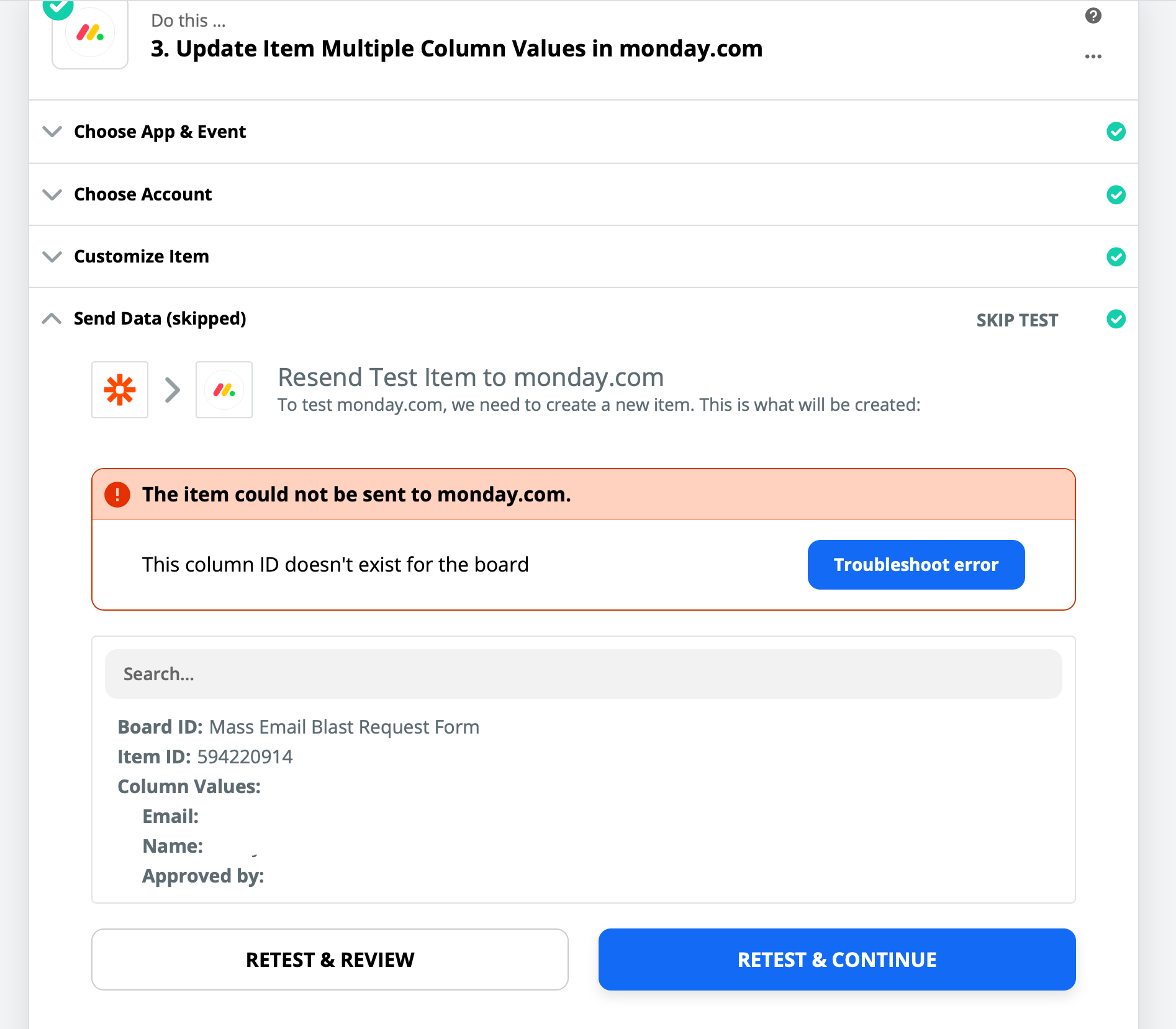 Monday Board

Any idea as to what might be going wrong? I connected to Monday.com via the API v2 Key.
EDIT: This post was edited by a moderator to remove personal information from the images. Please be careful not to share private information as this is a public Community.