Question
Github error: The app returned "Validation Failed".
---
Failing to understand what can possible be the validation error, since I'm just sending plain text.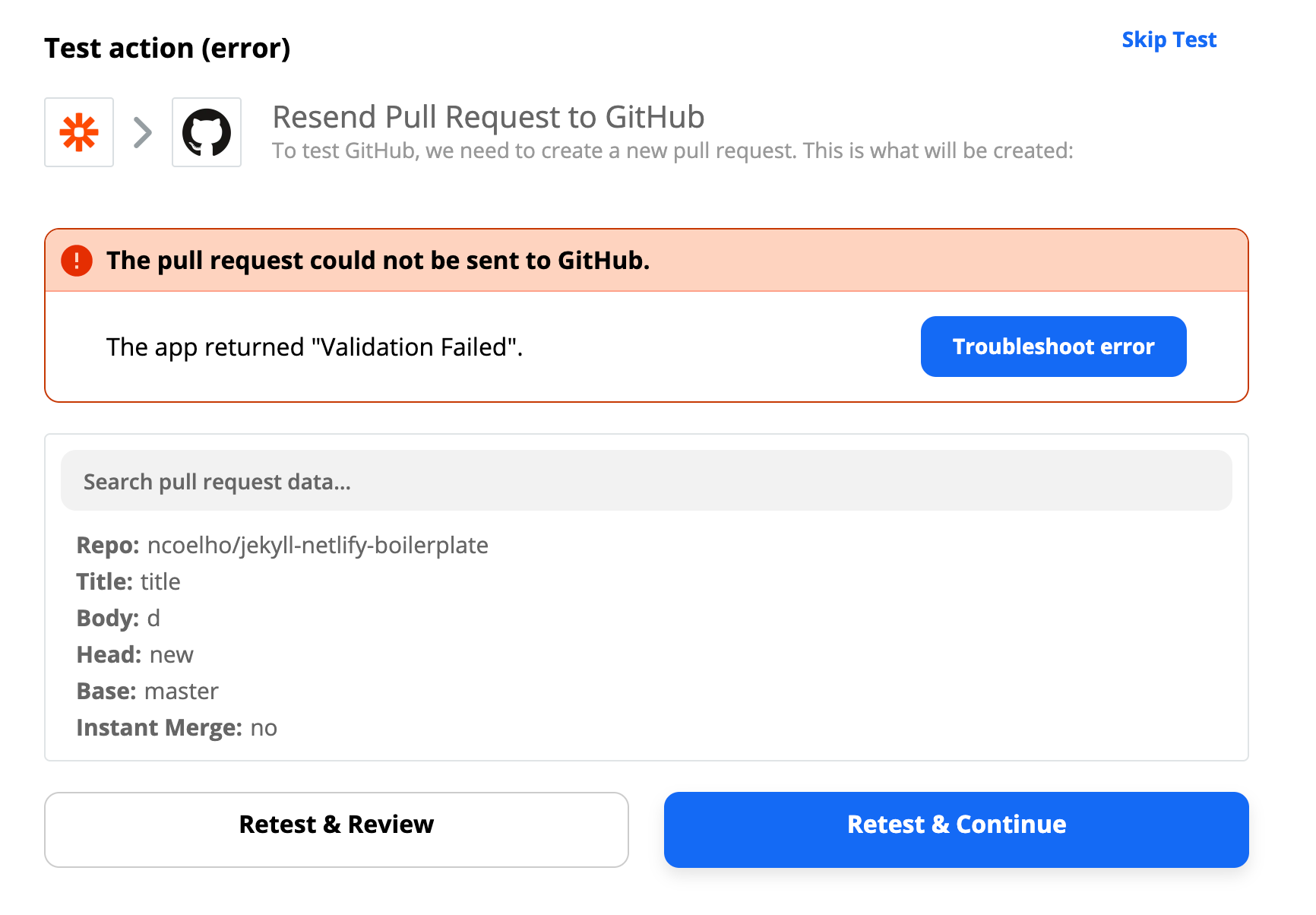 ---
This post has been closed for comments. Please create a new post if you need help or have a question about this topic.
Sign up
Already have an account? Login
Enter your username or e-mail address. We'll send you an e-mail with instructions to reset your password.