Hello everyone,
I am managing a report with data that I get from Hubspot and save into Google Spreadsheet via Zapier.
The problem is in the date format, once I am receiving the date, it looks like this: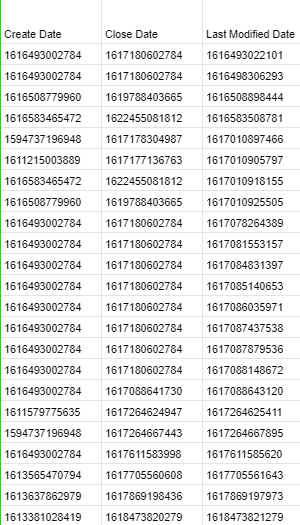 First I thought that is problem of Google Spreadsheet, but then I've noticed that date has the same format in Zapier too: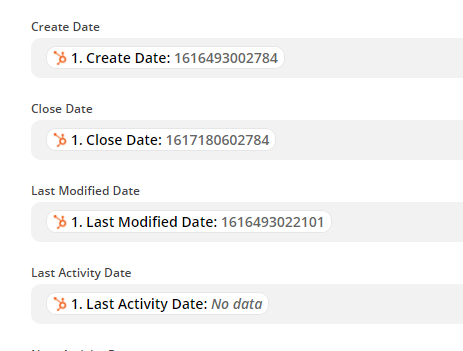 Anyone everencountered an issue like this or might be aware of that can be fixed?
Thank you in advance.