Hi,
I write all new registrants of an eventbrite event to an excel sheet.
I want to mail the list of all registrants after the event.
The idea was to add a filter "only continue if..."
the event end date is after <TODAY>.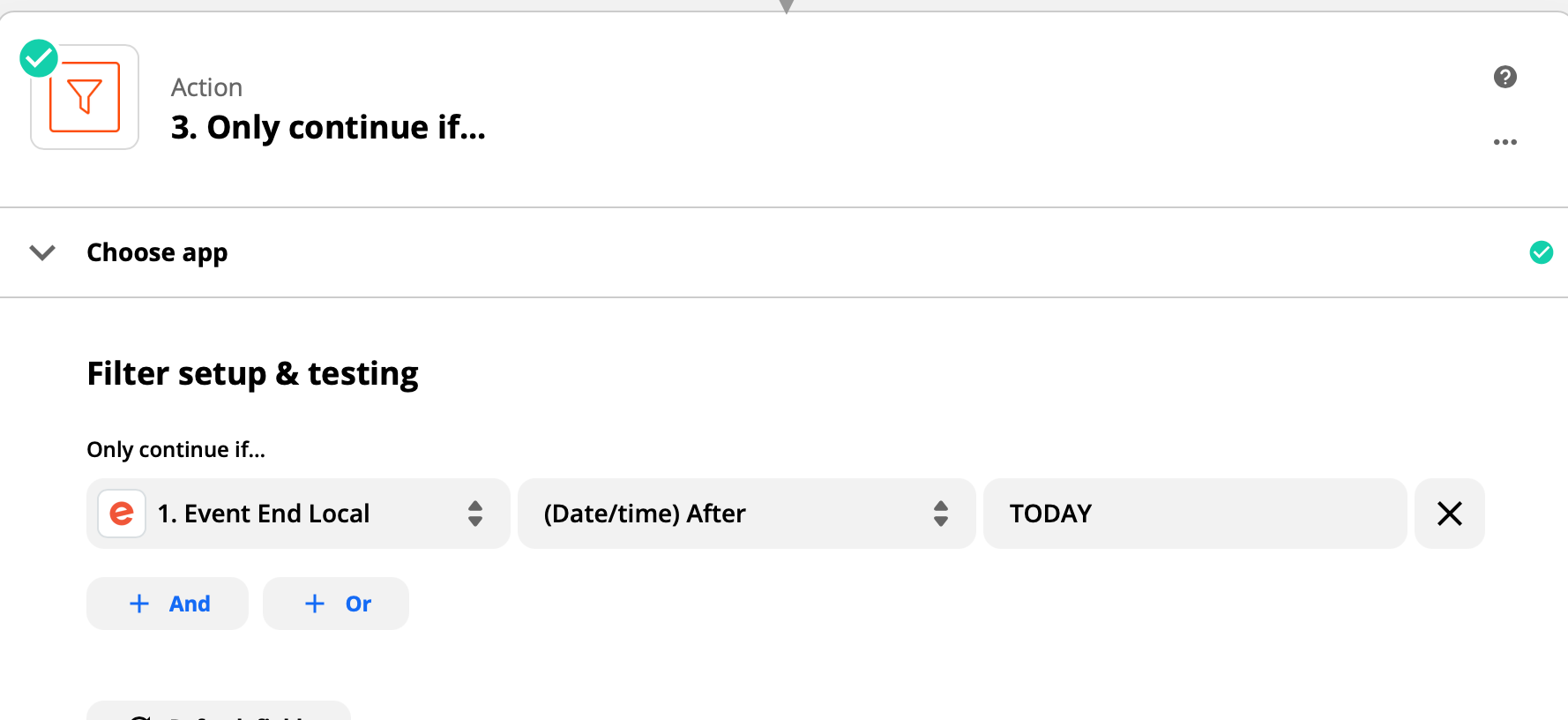 But I can only add a fixe date, if i understand the help correct?
Any other Idea of how to proceed only with a full excel list of all delegates after the event?
thx in advance
regards