I'm mapping data from FB Lead ads to Pipedrive and using both "Full Name" and "Email" for the "Person" or "Organization" field. 
When I test the Zap, I get the following error
"Neither an Organization nor a Person were provided. One of them must be provided in order to create a lead."
However, this information is visible directly below the error message. 
I appreciate any help you can provide!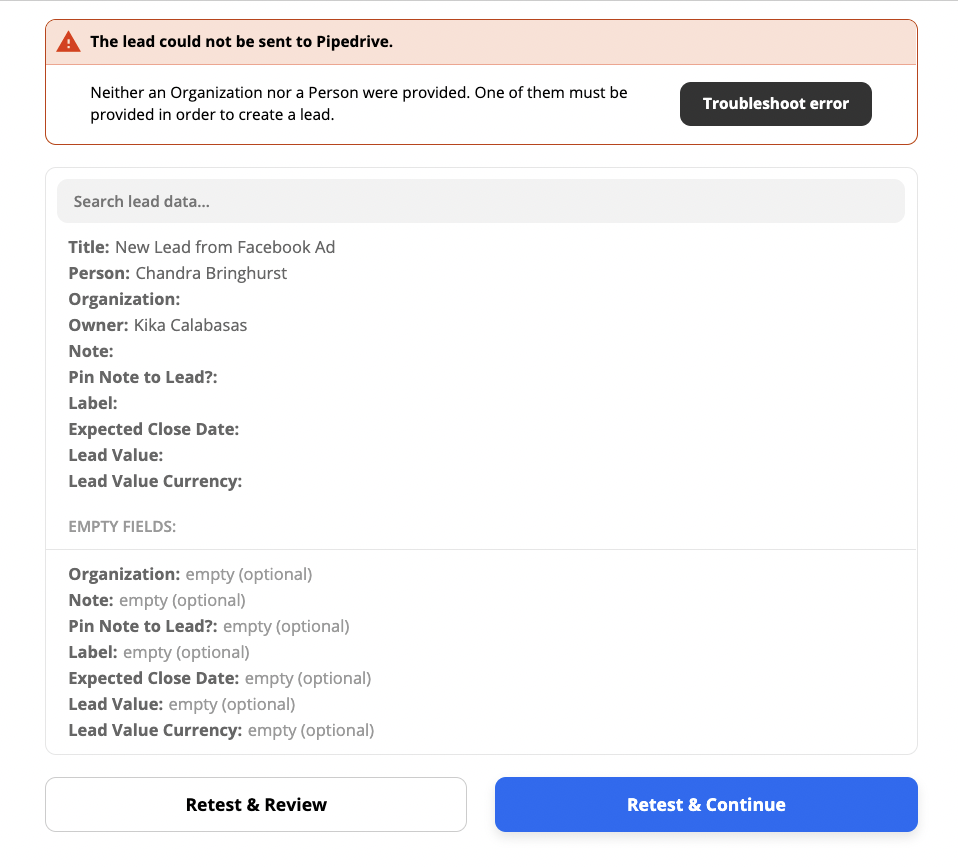 Best answer by Troy Tessalone 21 September 2021, 01:51
View original