Hi!
I'm still pretty green with Zapier - I'm trying to make a Zap that will send an email to a list of people, with customized fields, on a specific date in the future. Currently I have it set up with the trigger being "New Row in Excel" but I'm not sure that's right, since all the rows I want to use will already exist when I turn on the Zap. I was thinking "Find Row in Excel" might work, but how do I tell it to use all the rows? I have a filter set up so that the email doesn't send until I want it to.
Here are some screen shots of what I've got so far.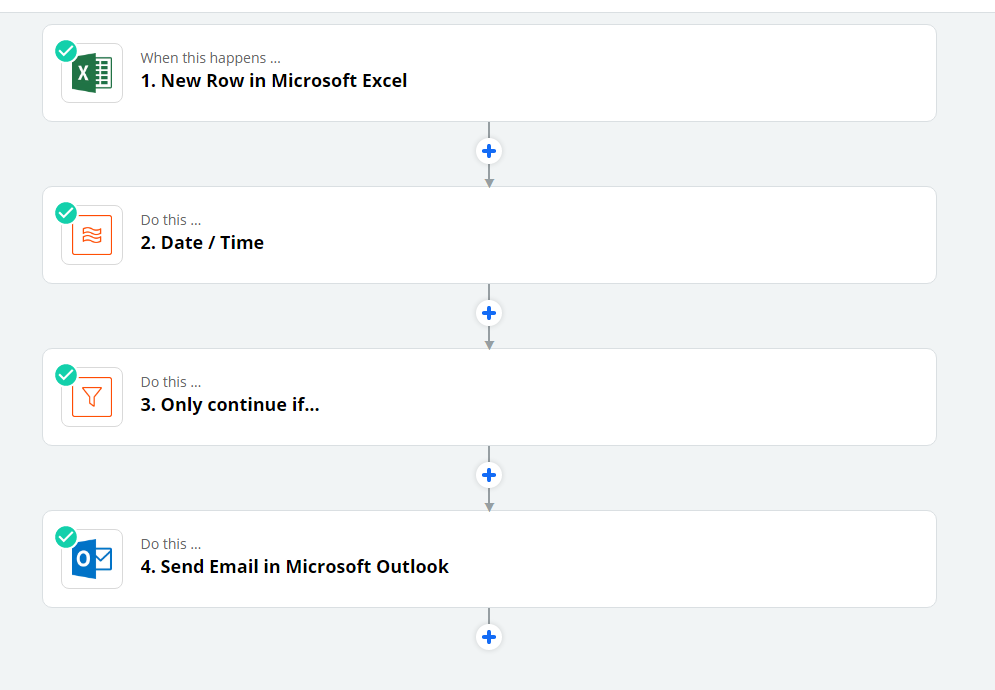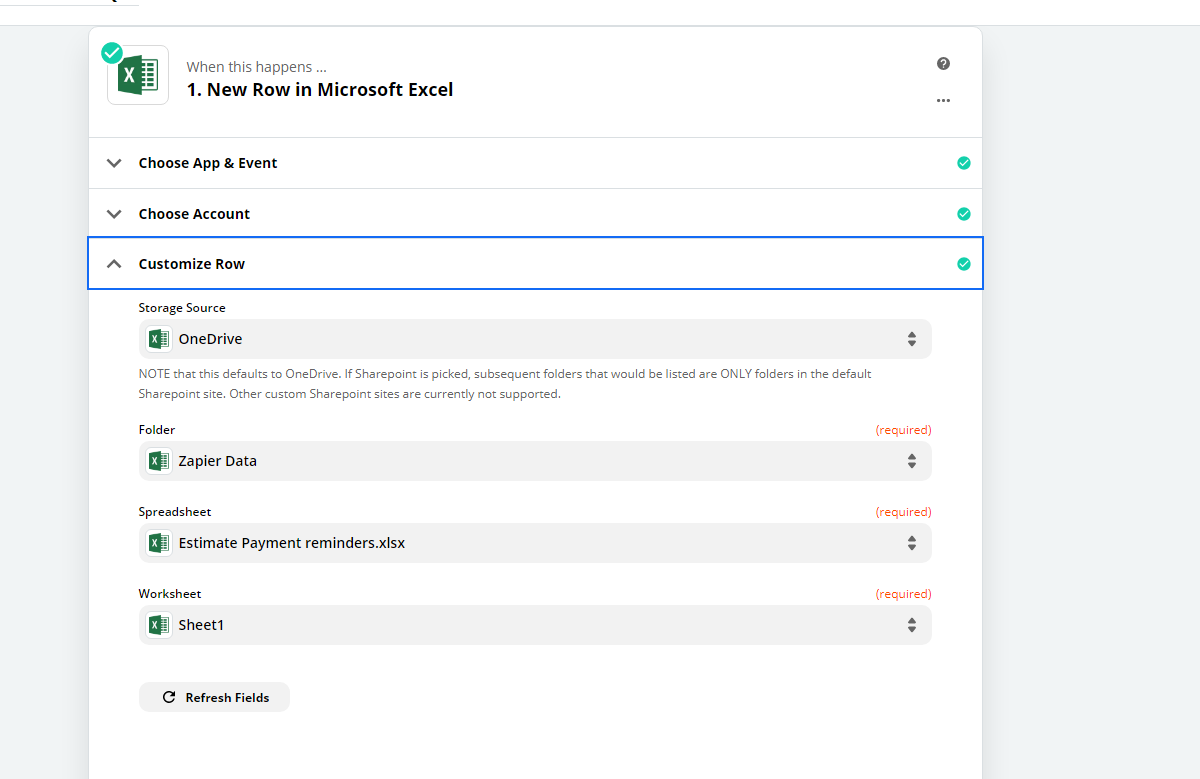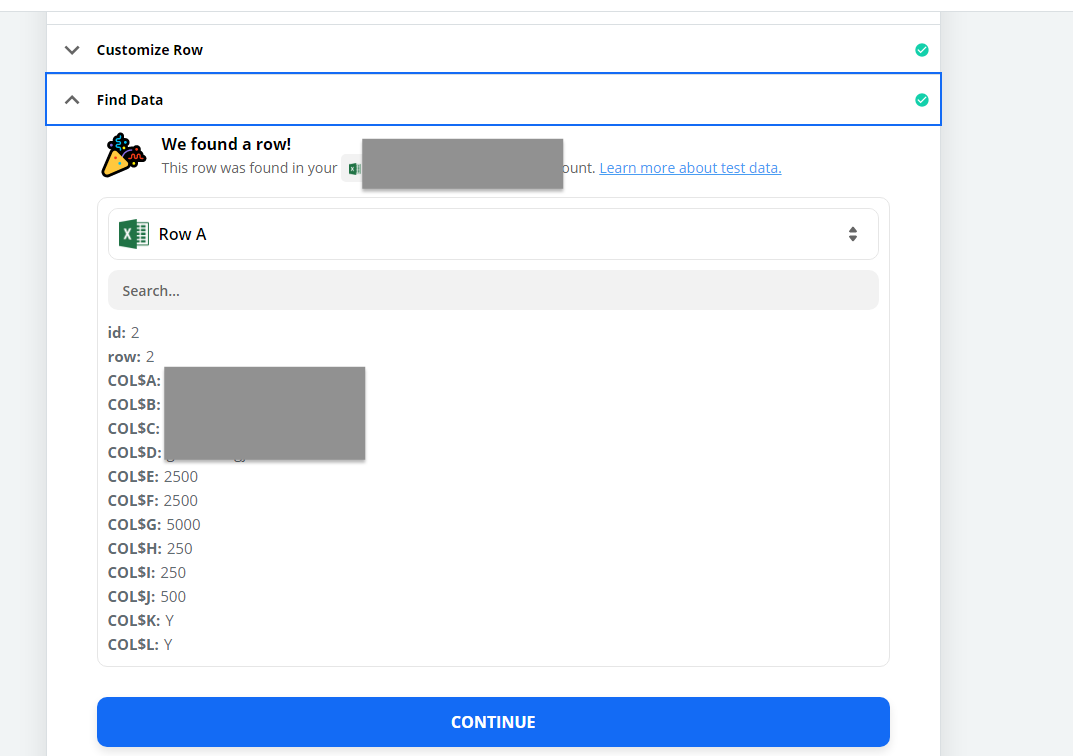 Any help or suggestions would be greatly appreciated! I'm going to keep searching and experimenting.
Gina
This post has been edited by a moderator. Please remember to exclude personal information from posts as this is a public community.