Situation:
I am creating a Zap to move submitted form info from a Google Form to Hubspot (,as the Hubspot Workflows doesn't support creation of an Engagement).

Steps:
Form submission
Create Engagement, with Create Note and Body of note containing all the fields from the Form submit
I have tried to map against "Emails of the Contacts Objects..." with custom field the email field from the form, but it gives the below error.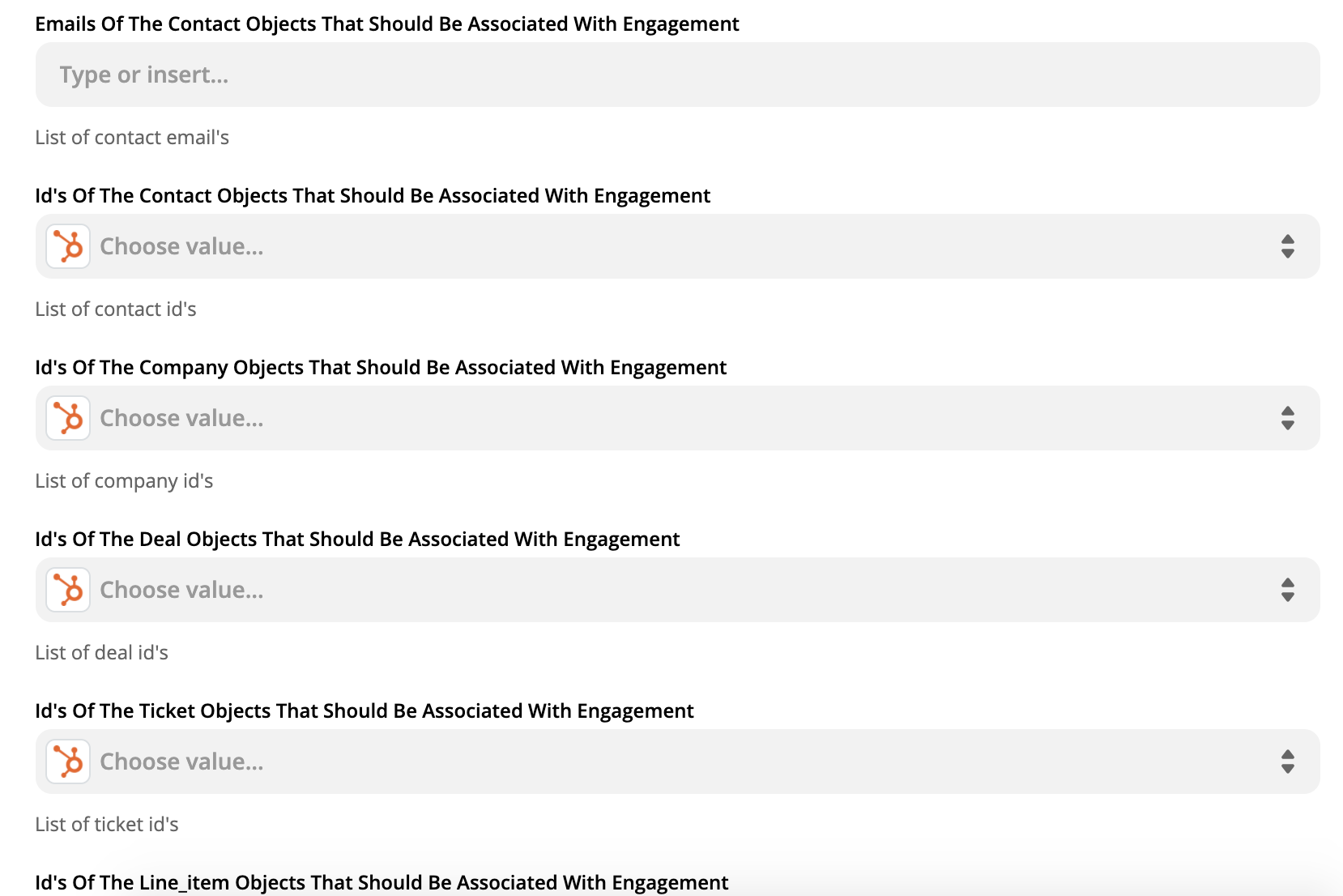 Invalid input JSON on line 1, column 112: Cannot deserialize value of type `com.hubspot.engagements.base.EngagementsProtos$Associations` from String "my.email@gmail.com": not a valid long value
(actual email anonymised here)
What am I doing wrong? How do I map against a Contact email in Hubspot? (as the contact email very likely will exist already) Or should I first make a Zap to create the Contact?
Thank you in advance!!
Best answer by PeterSterkenburgBrella 9 October 2020, 08:55
View original