I'm having a similar issue using Trello Due cards, but using Discord.  It doesn't appear that my Due Date Trello cards are ever picked up by Zapier. I'm wondering if this is because of the "free" tier of only updating every 15 minutes and somehow Zapier is repeatedly missing this window? 
The set up and testing all run OK with no issues, and the sample data that is pulled is correct, but once I enable the Zap it never actually runs.  The Task History stays empty (even though it's enabled).  
I created an additional Zap to run on card creation, and that eventually worked, so it looks like the communication in all directions is working as desired.  
PS. Is there a more suitable way to share the Zapier configurations than these screenshots?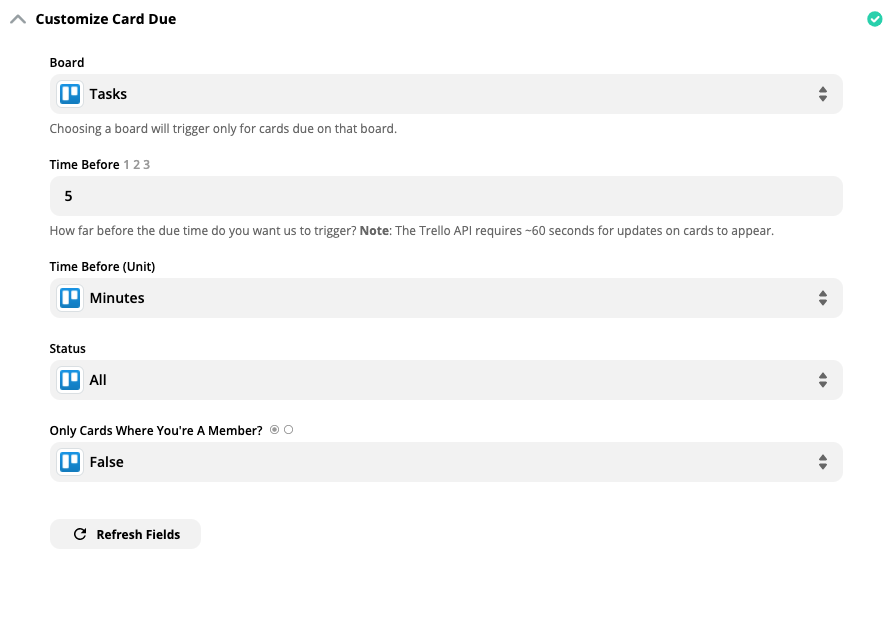 Thanks