Hello all! 
So what I am trying to accomplish is monitoring my Twitter account for new likes & if those likes include an image, it will pull the first image of the tweet and create a WordPress post with that image.
I have had success building the zap, mostly. However I am getting an error from some tasks on the WordPress post creation step concerning "Fault (code 404) occurred. Message: Invalid attachment ID."
One thing I have noticed, I'm using the Twitter screen name as the post title and the tasks that are returning an error have screen names with underscores in them. Would this be causing the error? (*UPDATE* Had an error from a name without underscores too now.)
Thanks for any help & time!
(bonus points if anyone knows how I can pull more than one image from Twitter posts)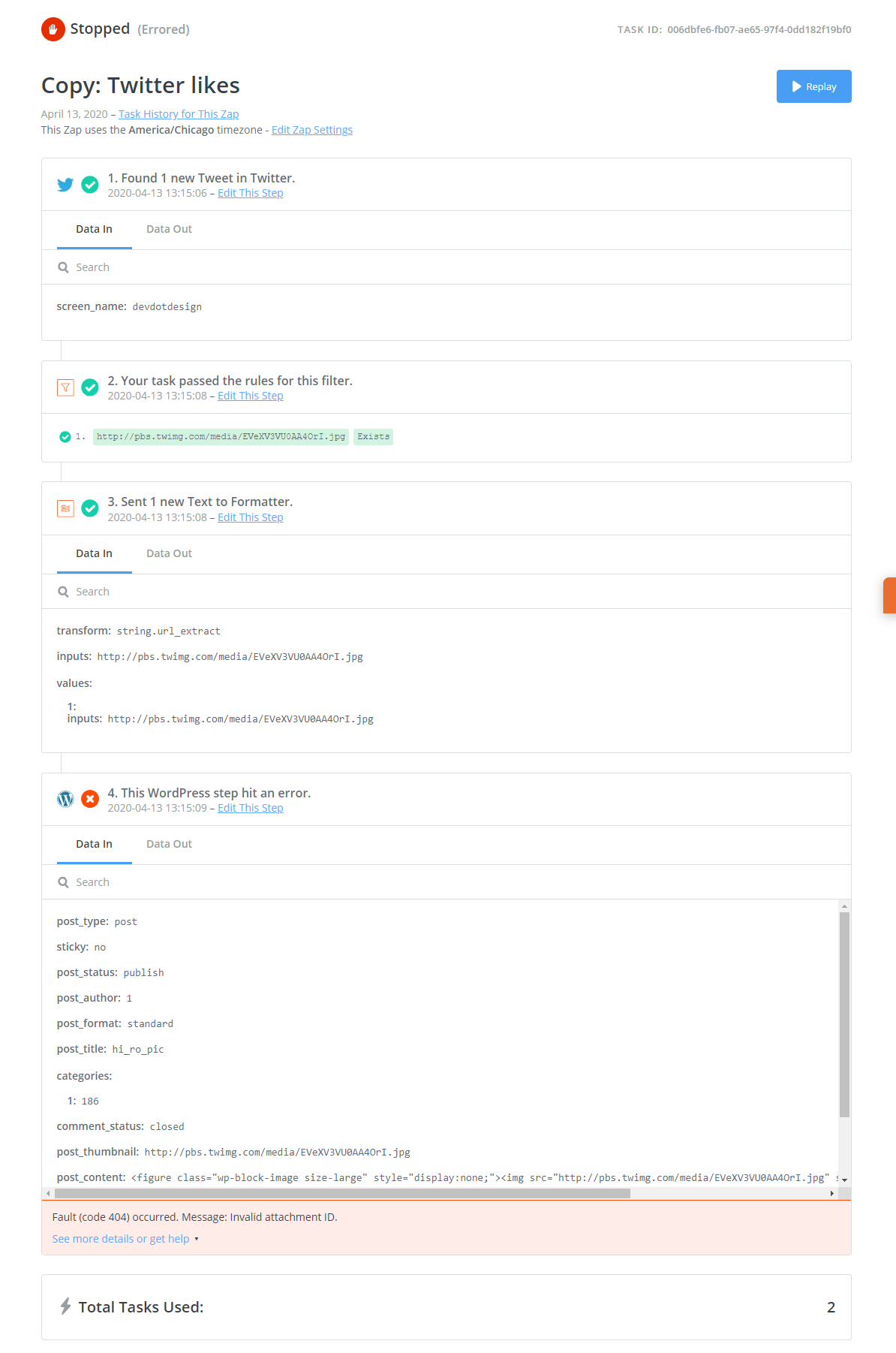 Best answer by AndrewJDavison_Luhhu 15 April 2020, 12:59
View original