Hello
I've run into an issue while integrating Asana with Confluence on Zapier. I have this "Cannot read property message of undefined" error when am trying to test the Zap. Am not sure how to fix this and couldn't find a lot of information about this.

Please do let me know if there's something else which I might attach here for your reference.
This is the Confluence Customize page setup: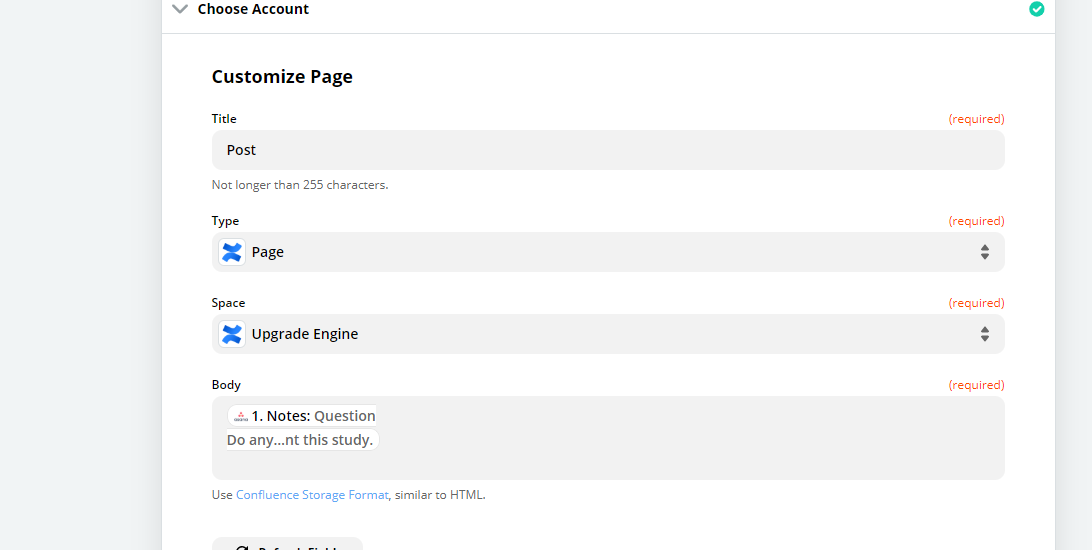 This is the Asana setup:
Is there a way to reach the Zapier support team as well?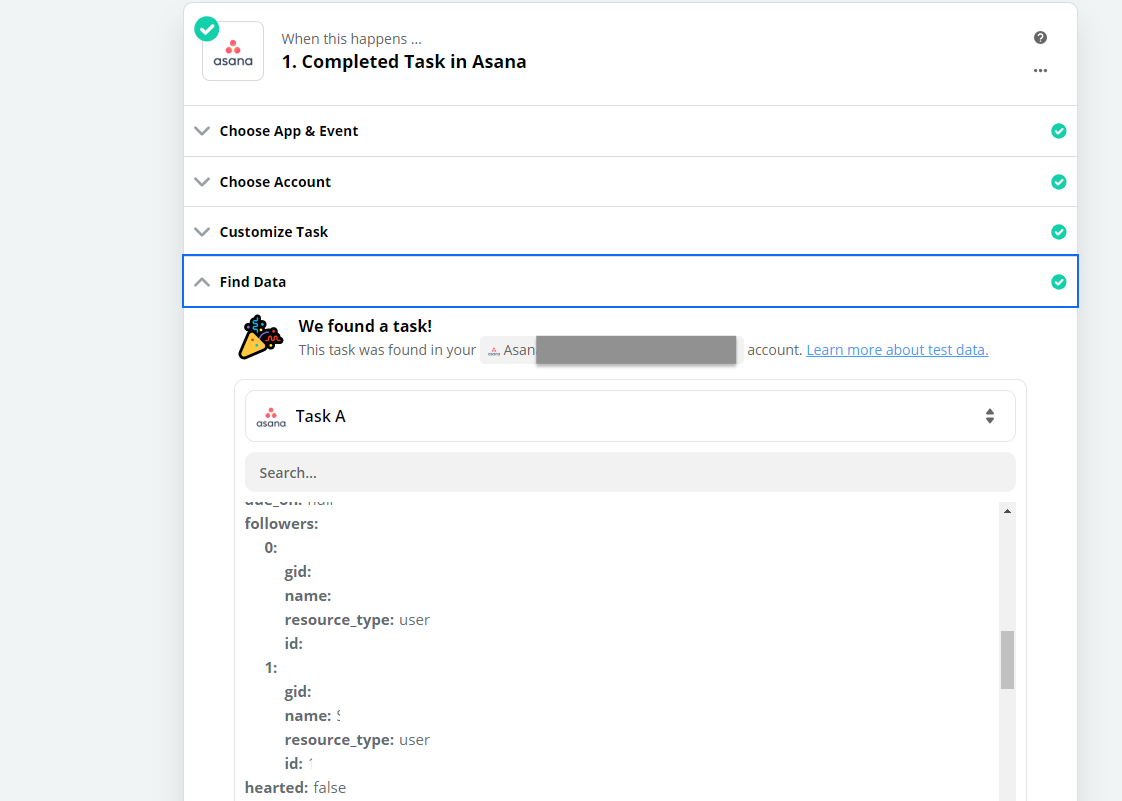 Best regards
Subham
[EDIT: This post was edited by a moderator to remove personal information from the images. Please be careful not to share private information as this is a public Community.