Hi team,
We are located in Australia and thus using Zoho CRM Australia.
When trying to connect Zappier to Zoho CRM Australia we received this error message, and showing the below message: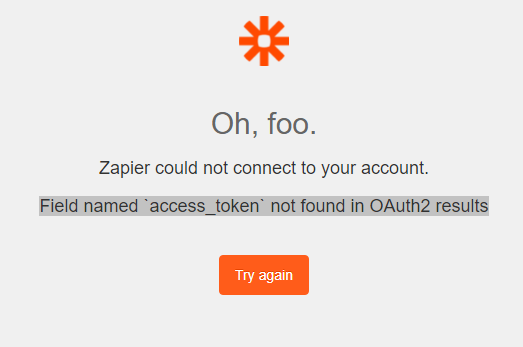 After looking at the community, I did not find a similar problem and thought to ask Zoho Support.
The Zoho representative told me that "the url which Zapier is calling to fetch the access token from CRM is incorrect, please inform Zapier team about this so they will change it to the correct one"…
And they refer me to the following link: https://www.zoho.com/crm/developer/docs/api/v2/access-refresh.html 
Is there anyone that can assist me in this?
Murray