Hi ,
Good morning ,
I would like to make automatic convocations.
This would consist of a title with more information:
name of the competition, place, date
As well as information concerning the people summoned according to the schedule
There are two additional problem is that there can be from 1 to 4 schedules and the same at the level of people
Here is an example: (sorry it's in french)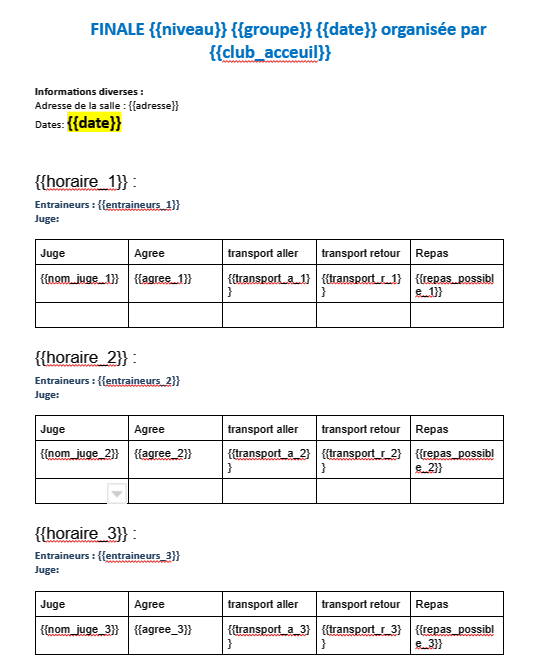 This my data in sheet:

Do you have an idea so that it can take all the lines of the competition as given. If that's not possible, do you have any idea what I can do?