GCal 'Start Time Pretty' and 'End Time Pretty' send somewhat ugly, redundant time formats, especially when used together. They put a 0 on the front-end of single digit hours EVEN though they also put PM or AM on the backend (i.e. it's not military time). Fwiw would also be nice to be able to make PM and AM lowercase so the times stand out more. See screenshot.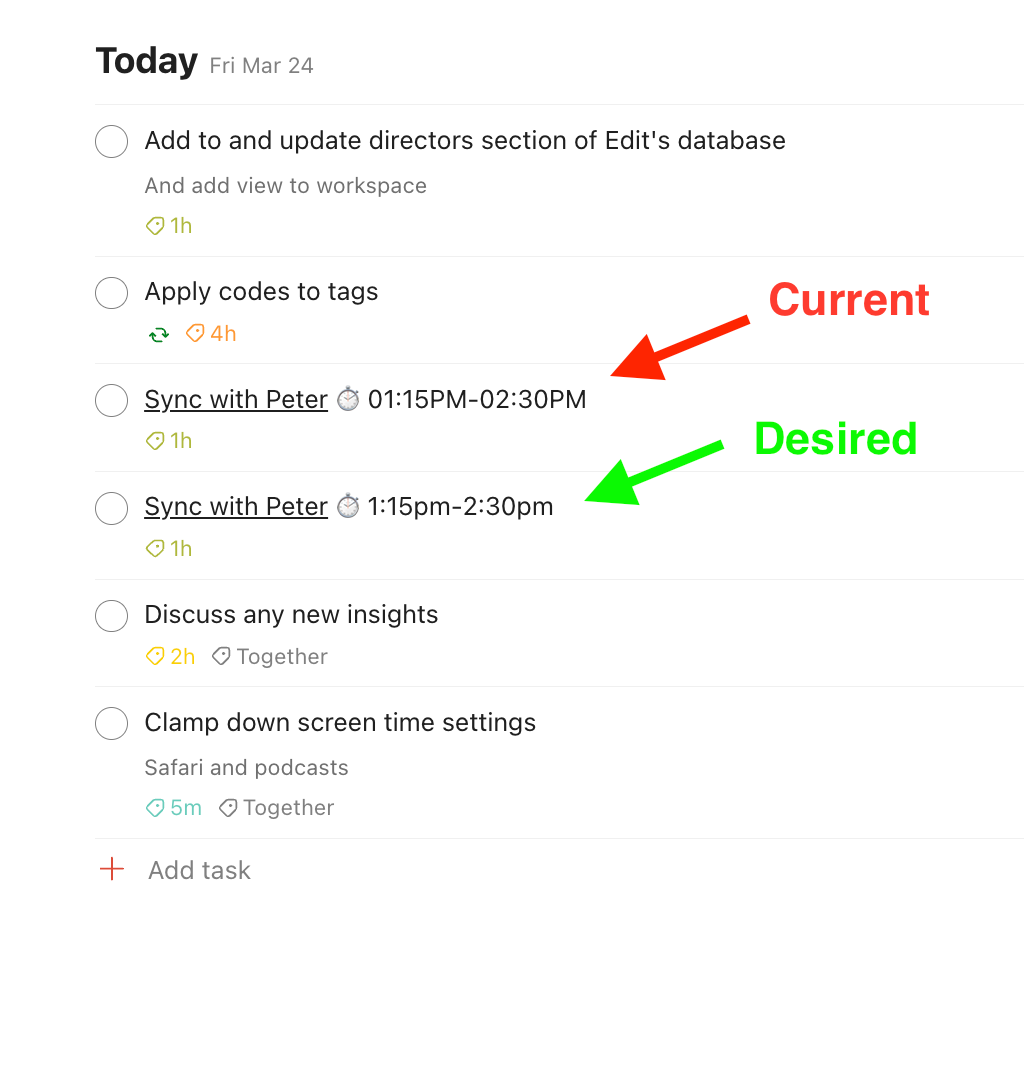 I didn't see in the Zap's settings or Zapier's settings. Is there any way to do this?
I'm using Zapier to sync GCal with Todoist. Yes, I know there's a native integration but putting meeting times in the title of a to-do instead of a Due time allows me to reorder them in my Today view. Might seem small, but we're talking about multiple meetings showing up in my Today view every day. Any help is appreciated.