Good day everyone,
I created a Zap to capture New Registrants from my Zoom webinar to update my list in Active Campaign.
I works well for those registrations come in before the webinar started.
However, the Zap doesn't fire after the webinar started and someone register in between.
I am using the trigger as follow: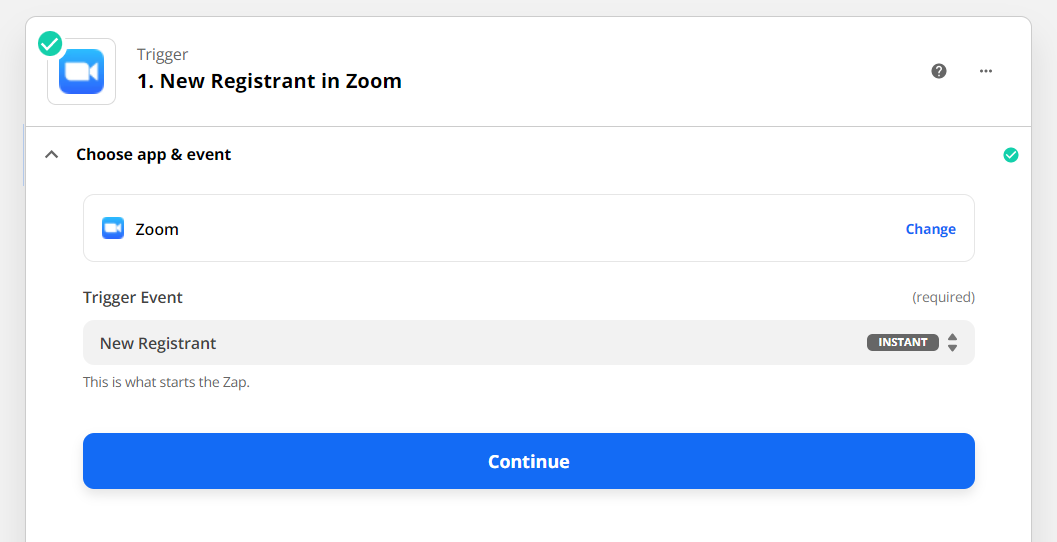 Thank you and appreciate any help/advice.