When you need help with a question about Zapier, it can be difficult to know where to start. This article explains the best way to find answers in the Zapier Community.
Search for existing questions
A good place to start is by searching to see if the answer to your question already exists! There are lots of questions and answers in the Community, so you may find the information you need by searching existing posts. There is a search box Community home page, on the right hand side of posts, or you can go straight to the search page.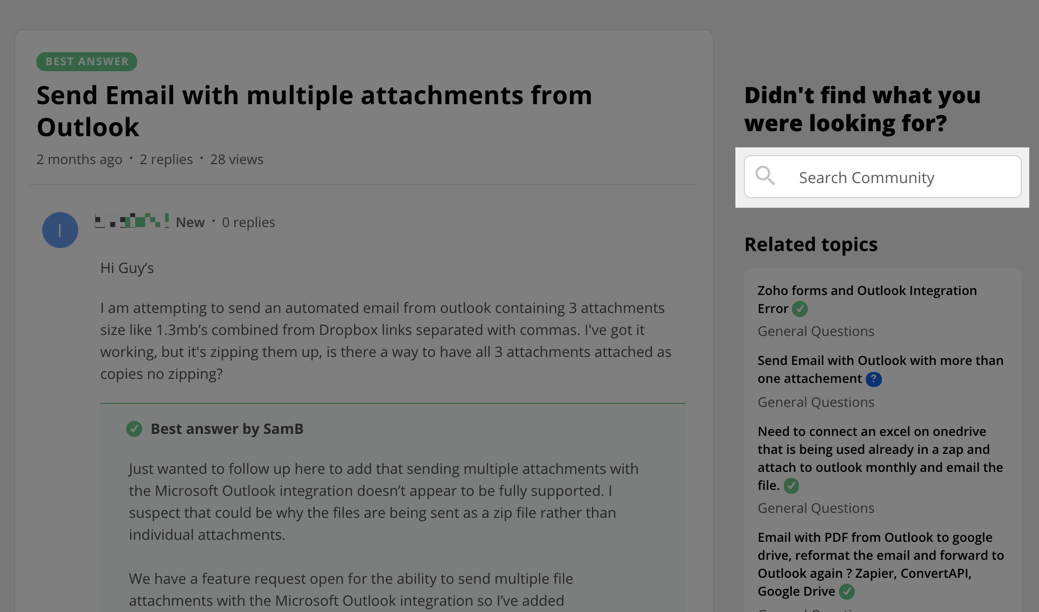 When you type your question, include the names of the app(s) that you're using, and any error messages that you can see.
In the search results, you'll see that some posts have a question mark next to them and some have a tick. If a post has a question mark by it, that means it is a question. If it has a tick by it, that means that it's a question that has a best answer.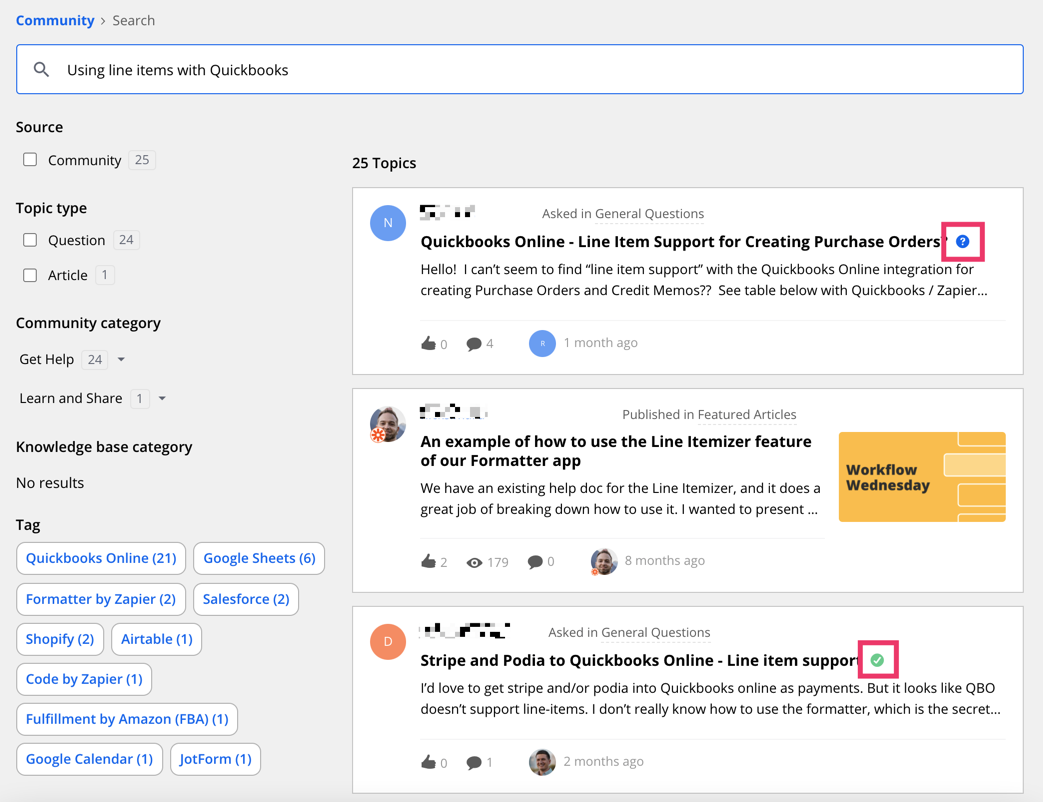 Questions with best answers are a great place to start looking if you have a similar problem to the question asked! 
Look at articles
If you're looking for ways to make the most of an app, or to find a workaround for a tricky problem, the articles in the Learn and Share category are a great place to start. We curate articles for popular apps like Google Sheets or and common questions like how to repeat actions in your Zap for a set of values when there are a different number of values each time the Zap runs:
Ask a question
If you've searched through the posts and articles and haven't found what you need, you can ask your own question! Your fellow Community Members and Zapier experts will do their best to help you. 
You can ask a question by clicking on the New Post button, which is at the top right of every page in the Community.

When you create a new post, you'll be taken to a screen that looks like the image below. Under the image you'll find information about each part of the page.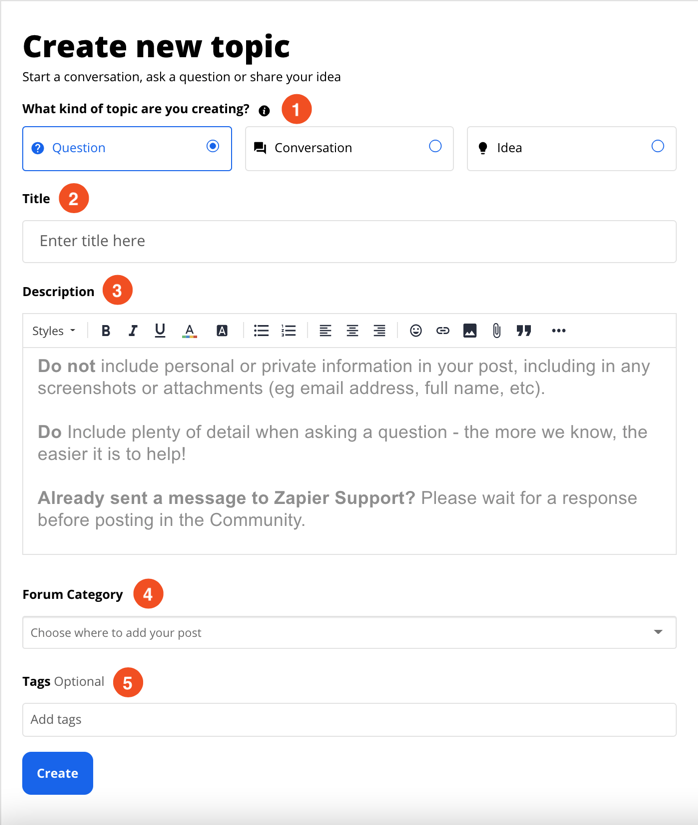 Choose the post type: if you have a question, choose question!
Add a title for your post: make sure that people will know what your question is about from the title

Write your question: include plenty of detail about what you're trying to do and where you're having trouble. Do NOT include any personally identifiable information (eg full name, email address, etc)

Choose where you'd like to post your question

In most cases you'll select Get Help > General Questions.
If you have a question about developing your own Zapier integration, please use Get Help > Developer Discussion
If you'd like some help with a Code by Zapier or Webhooks by Zapier step, select Get Help > Code and Webhooks

If you're building a Zap, include the names of the apps that you're using in the tags section. This makes it easier for other people to find and answer your question. 
You can find more tips on how to write a question that will help others members to help you in the article:
To sum up, search the Community first (it could get you to an answer quicker) and if you still need some help, use the New Topic button to ask your question. We hope that you find lots of useful information, tips and tricks in the Community - happy hunting!