I am getting error while creating a zap w.r.t zoho people with authentication code.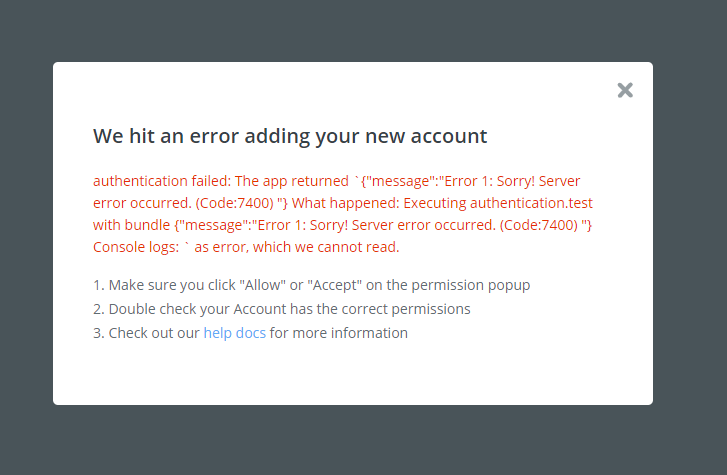 Best answer by andywingrave 26 August 2020, 22:46
Hello! A server error normally points to an error with the application (in this case, Zoho) - My recommendation here if you haven't already got it solved is to message the Zoho support team. 
View original