It's been about 2 years that I am trying to make a zap with WHMCS but it's unimagenibly hard for me to connect my WHMCS with Zapier. There is nothing on the internet and a single tutorial on YouTube on connecting WHMCS with Zapier.
Following is what it is asking for:
Allow Zapier to access your WHMCS Account
Host 
The host where your whmcs installation is installed. Include the fully qualified name and http(s) prefix, with no ending slash (e.g. https://whmcs.example.com).
I get this one but the rest of the steps aren't helpful nor there is anything on WHMCS documentation.
API Key 

Some installations may opt to use an API key rather than IP whitelisting for access. See https://developers.whmcs.com/api/access-control/ for further details.

 

Username or Identifier 

Can be either Admin Login Credentials Username or (since 7.2) Admin API Credentials Identifier. See the WHMCS Develop Documentation for details.

dielast

Password or Secret 

Either Admin Login Credentials Password or Admin API Credentials Secret, depending on if you used a Username or Identifier.
these are required in order to connect with WHMCS but it's confuisng as to where is the API key? I did follow the instruction but that didn't help.
Best answer by ForYourIT 8 May 2020, 17:39
Hi @zoannon ,
We use WHMCS for some of our clients as well and to create the API key you would have to edit a file within your hosting directory. As they explain in https://developers.whmcs.com/api/access-control/ normally the access is controller per IP. But since Zapier probably uses multiple IPs which probably change over time, this will be difficult. 
Therefor you can create a static API key in the file configuration.php within your root directory. It would look like this: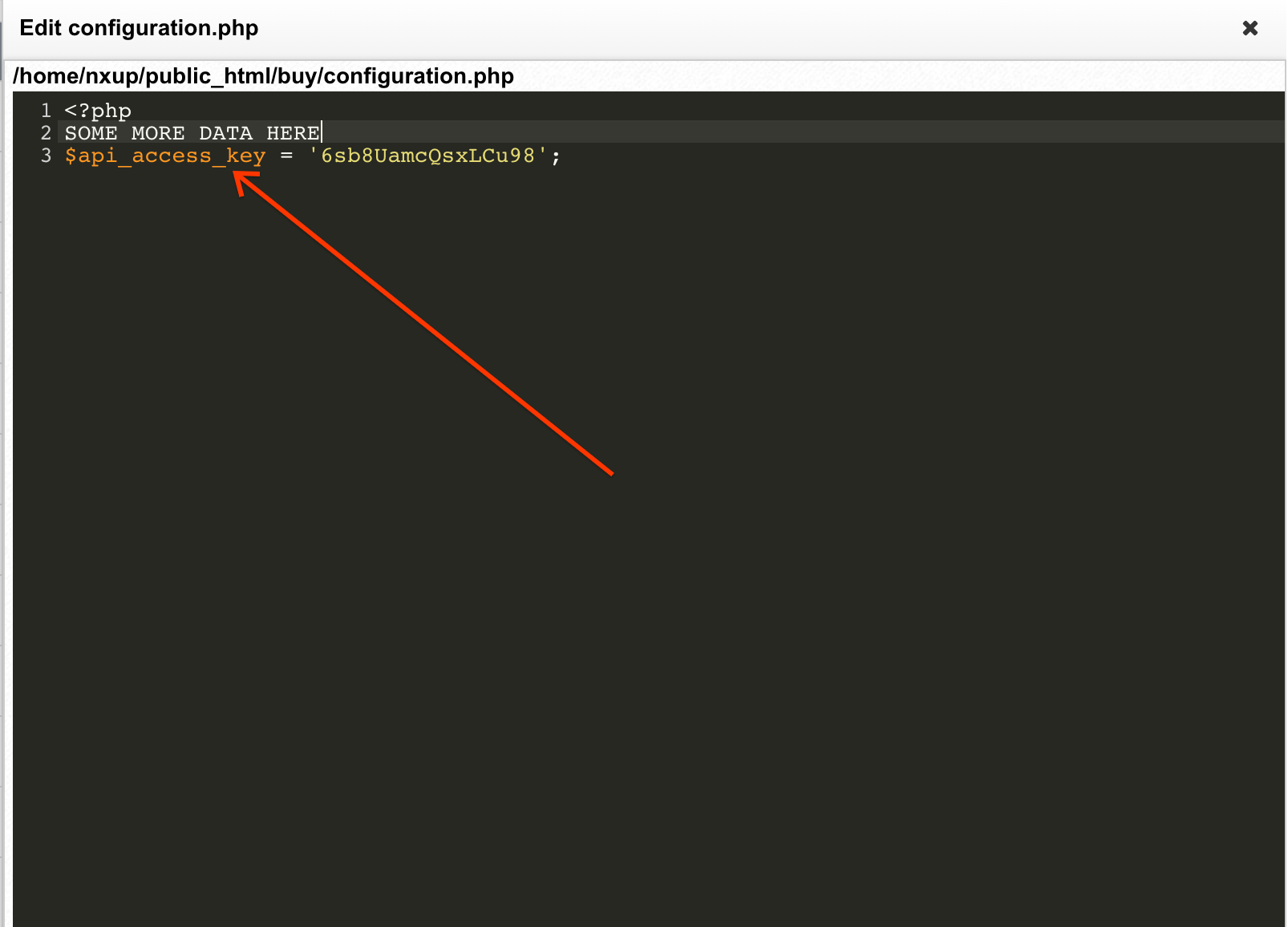 You might need to restart your webserver (Apache / NginX) afterwards. If you don't know how to do this, let me know or ask your webhosting provider. Hope this helps you!
~Bjorn
View original