Hello, there is a similar post about problems with 'Tag Added to conversation' trigger event for Intercom, here in Zapier community, but it just don't solve my problem:
I just select the test data, and when trying to parse "tag added" cant find: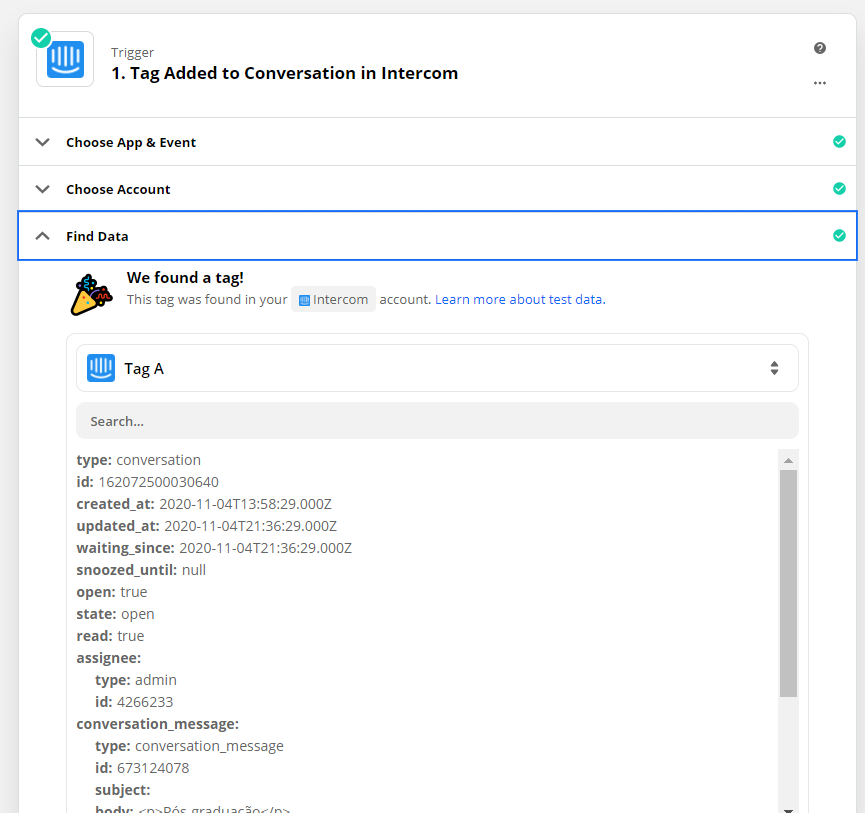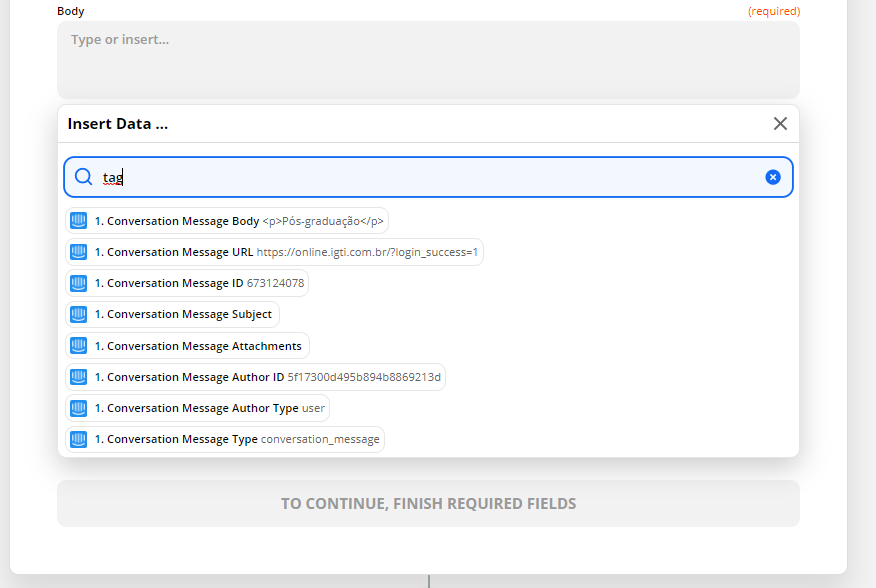 Best answer by Danvers 5 January 2021, 19:03
Hi everyone! We know that the Tag Added to Conversation trigger doesn't currently include the tag that was added. We have a feature request open to have that information added into the data that we get for the trigger. 
@paulo.gontijo and @shar, I've added you to the list of affected users for this feature request. I don't have an ETA of when this will happen, but we will definitely email you if it does become a reality. 
In the meantime, some users have told us that the New Closed Conversation trigger does include conversation tags, in case that helps!
View original