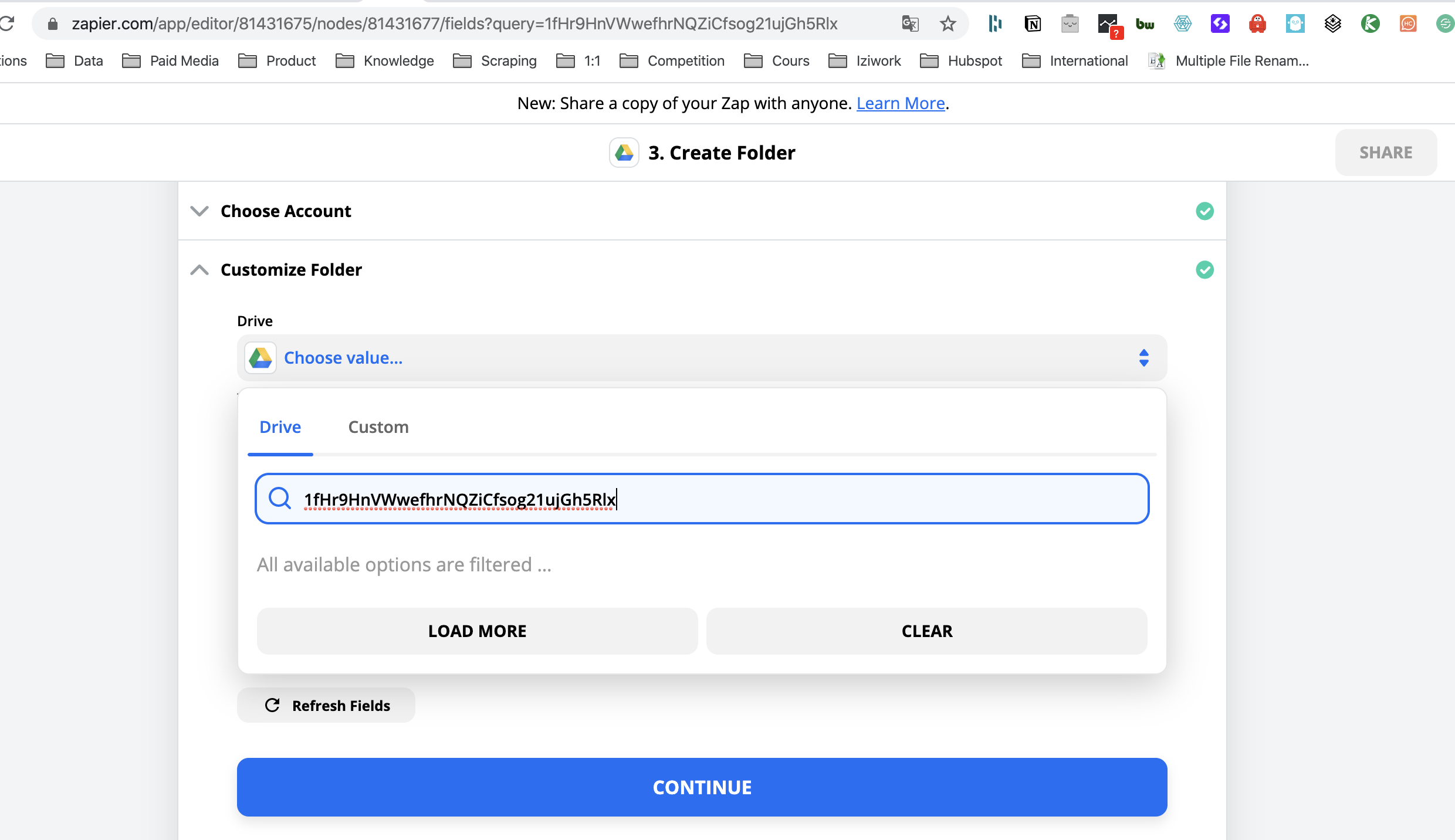 So, this is a duplicate of working zaps I have, but I can't make it work with the new UI as I can't input a custom drive (as before). My shared drives are not recognized - and I am therefore blocked, as I need to create a folder in my company drive - not my personal drive.

This is very new and old zaps work fine - is this something that was forgotten by devs when changing the UI?​​​​​
Best answer by Liz_Roberts 20 March 2020, 21:54
Hi @nicositter ,
Thanks for reaching out on this! I see you worked with Support on finding a solution. Your feedback is being passed on as well!
Posting Support's paraphrased response below for other users to reference should they encounter this issue:
---
"Go to the Shared Drive you want to use for this Zap and you should see in the URL and ID. We can try and copy that over as the custom value like so:



(view larger)

Your google drive URL when you go into the Shared Drive should look something like this: drive.google.com/drive/u/folders/1234567abc. The '123456abc' is the ID we are looking for. "
View original