Hello all,
I have a number of legacy Zaps that I need to move to an archived folder. I can see how to select the paused/draft zaps. The question is how do I then move those selected zaps to another folder e.g. my ArchivedZaps folder, that I have already created.
Best answer by nicksimard 19 June 2020, 01:24
Hi @MitchieM!
If you haven't figured this one yet, here's how you can move Zaps: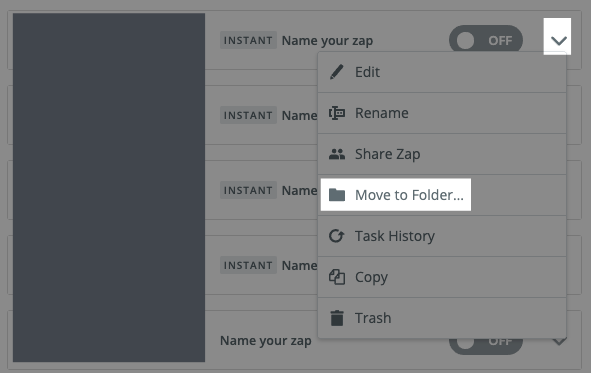 You'll have to move them one at a time, as we don't currently have a feature to select multiple Zaps and bulk-move them. Hope that helps!
View original