Hello,
I am bringing in a json to a custom code step and it just isn't converting to json to me. Not sure what to do anymore. I've defined this simple example to demonstrate: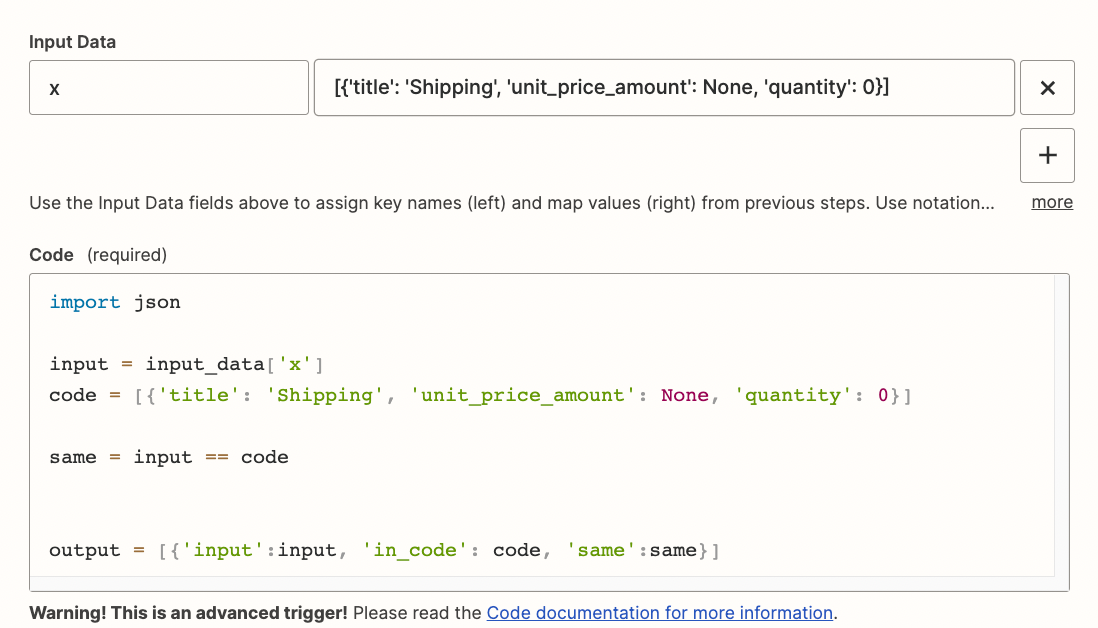 You can see that I have "input" and "code" to be defined exactly the same. Yet the output for them are different format. I would love input to put output the same as "in_code"

I couldn't find anything specific to Zapier that would help here.
Thanks!
Best answer by Troy Tessalone 17 November 2022, 18:05
View original