We're trying to connect ActiveCampaign with Teachable. A webhook through ActiveCampaign should trigger unenrollment for a course in Teachable.
However, even though the webhook has been tested and activated, we receive the error message that Teachable can't find the email.

Can anyone help, please?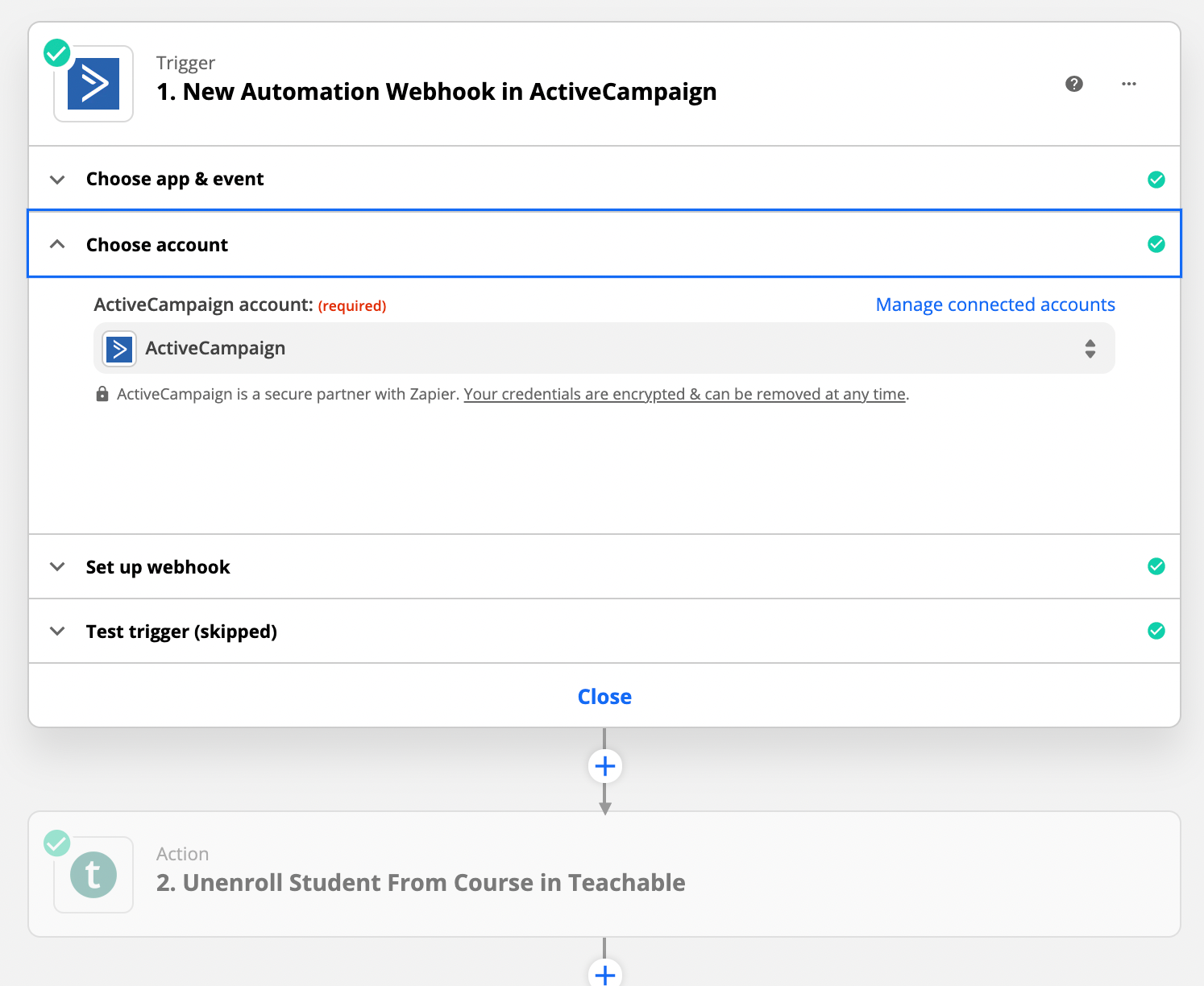 Best answer by Troy Tessalone 11 May 2021, 17:59
Hi @Silke 
Make sure to test the trigger step by simulating the AC event that will fire the webhook so you can pull thru data to map the Zap and test the Zap action steps.

View original