Hello. I use Shopify(New Order) - Google Clendar(New Calendar Entry) bot in order to pusn new orders into Google Calendar.
And face to such issue with line items properties:
I wanna line item properties values match line item properties name. I use 'Formatter Line Item to Text' and 'Code by Zapier'. When in Shopify order there is one product(one item) I can get this item properties and match them in Zapier without problems. But when in Shopify order there are 2 or more items I get smth wrong.
For eg, I wanna to separate properties values: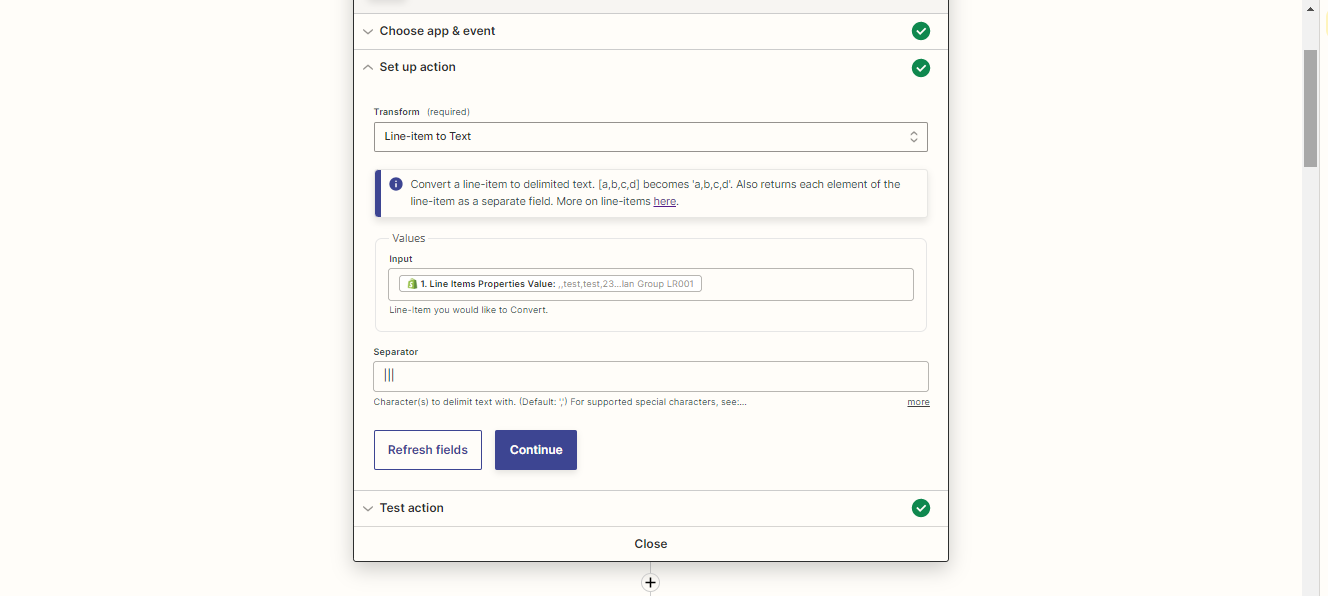 But in the end I get not separate properties but again butch of all properties together.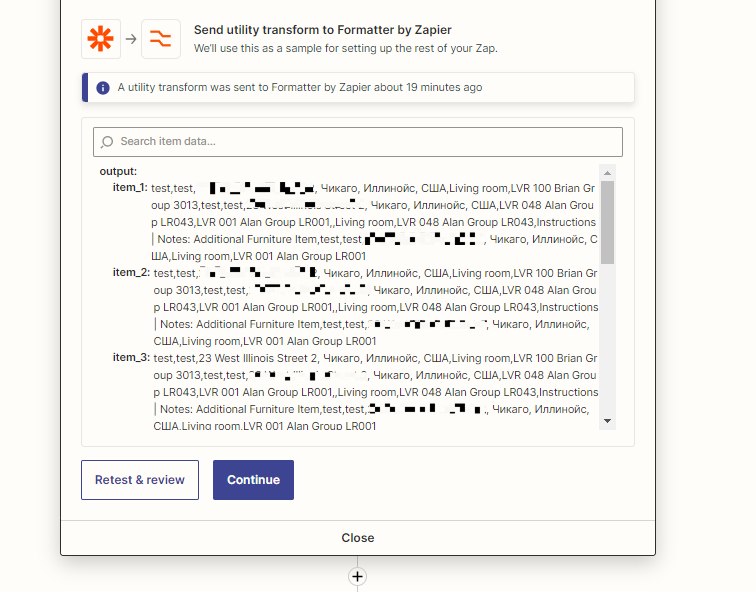 Could you please give me a hint how to proceed it?
This post has been edited by a moderator to remove personal information. Please remember that this is a public forum and to remove any sensitive information prior to posting.