Hello Zapier Community,
I hope this message finds you well. I'm encountering an issue with defining Query String Params in a GET Webhook action in Zapier, and I would greatly appreciate your assistance.
The problem I'm facing is that the Query String Params I define do not seem to be included in the URL or they are included incorrectly. As a result, I'm unable to pass the necessary parameters to the target API endpoint.
I have attached the screenshot of my query and the result of testing from API endpoint. It seems that the URL itself is working correctly as I get the answer, but parameters are not being passed to the URL.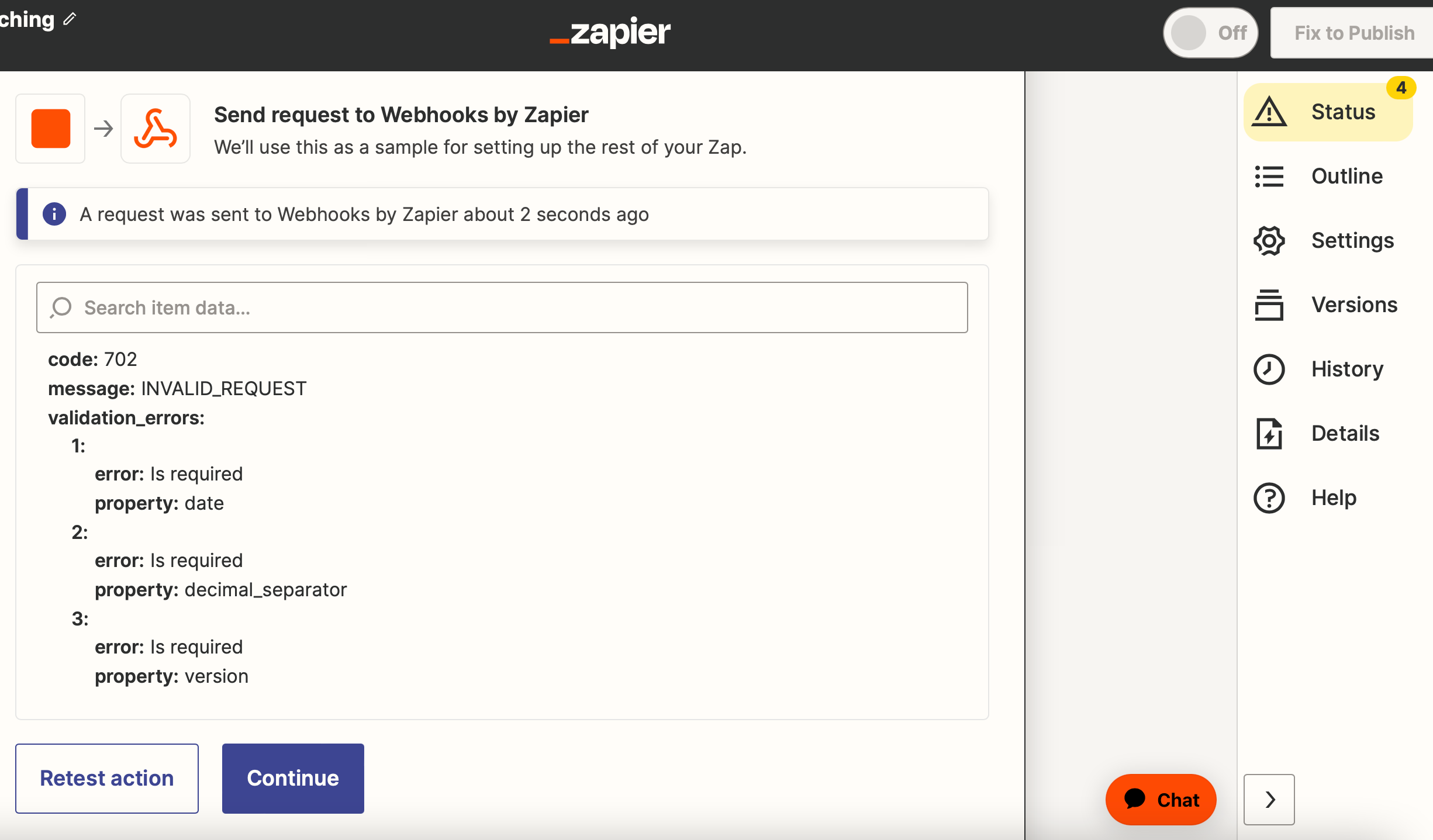 I would greatly appreciate any insights or suggestions you may have to help resolve this issue. Additionally, if there are any specific requirements or limitations related to query string parameters in GET Webhook actions, please do let me know.
Thank you very much for your time and assistance. I'm looking forward to your guidance and insights.
Best regards,