I am trying to use Webhooks to pass data multi-reference field data from Google Sheets to Webflow.

I've follow tutorials and checked other people with the issue and it looks like I have everything configured properly, but I'm still getting an error.  
Data Pass-Through = False
Multi-reference fields IDs in quotes
Collection and Item IDs set properly
Can anyone help?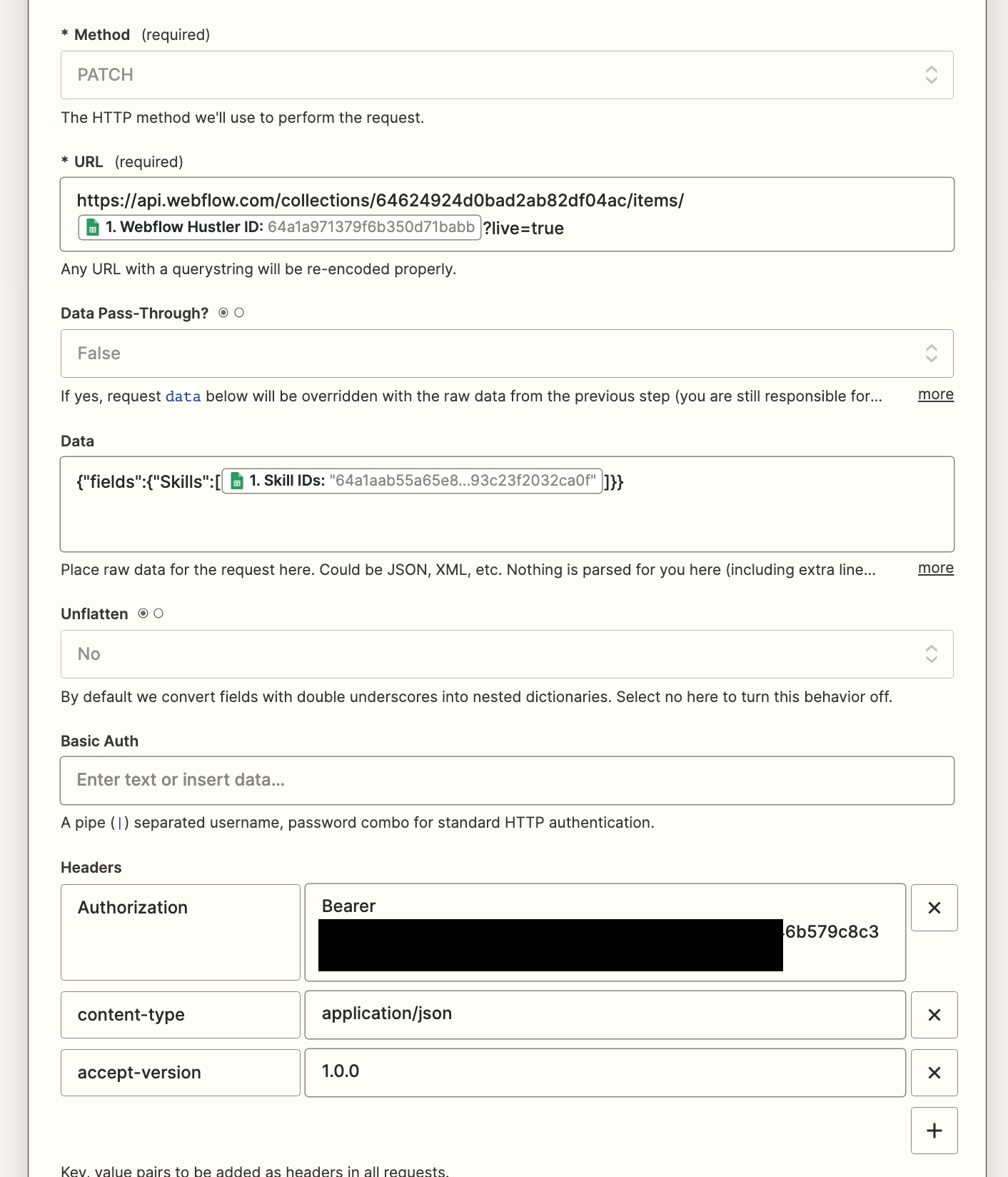 This is the error