Ok I have a strange one! I have a zap hook being ran. It has contact forms + phone calls coming through. 

Looks something like this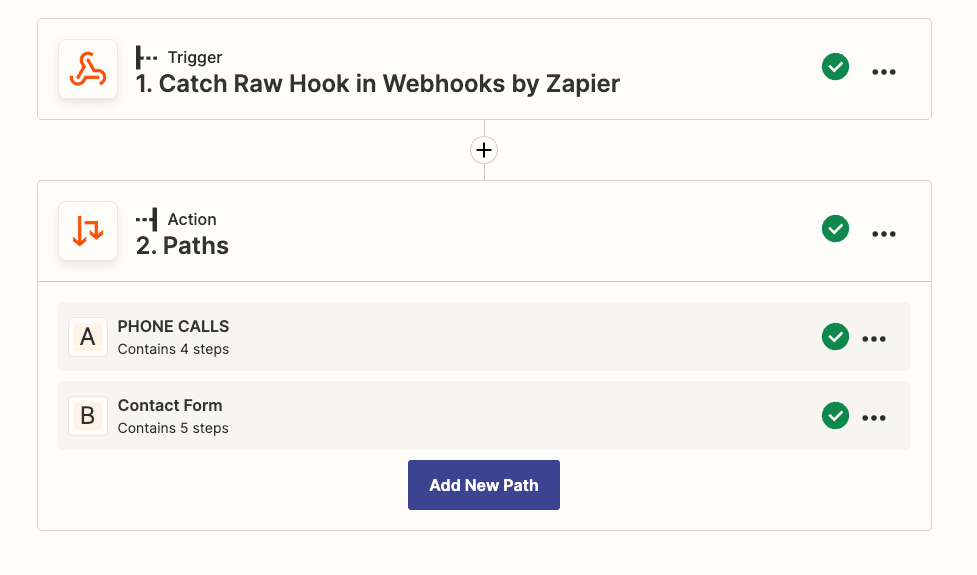 Phone call works perfectly - that's easy. 
Contact form - having a mystery issue, I see data being inserted into the CRM for Contact Forms but for some reason when I go to the history I can see it, I don't see any. I then go to history to find specific data that has been entered, it's not there! It's a complete mystery. So if its not running, how is it getting into the CRM? Only the first path (phone call) is showing in the history. But yet, the data is being entered in the CRM. Any ideas or thoughts on this one?