Hey there,

Very new to this so please bare with me!
I'm trying to create a Zapier flow whereby once a file is uploaded into a particular Gdrive folder (.mp4 only), a request is sent to ChatGPT to create a caption for the social media post.
However once I type in my API I keep getting this error: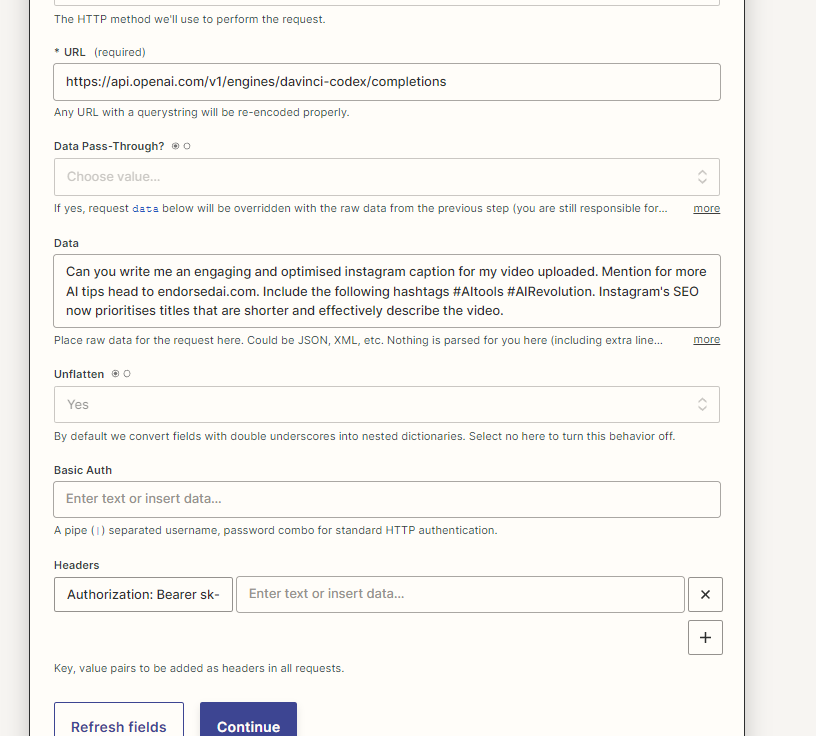 Thanks very much!