Hi
I want to export the "Data In" information of my failed Zap runs automatically on a daily basis to an external source such as a spreadsheet:

This is a failed zap example of what I mean with "Data In":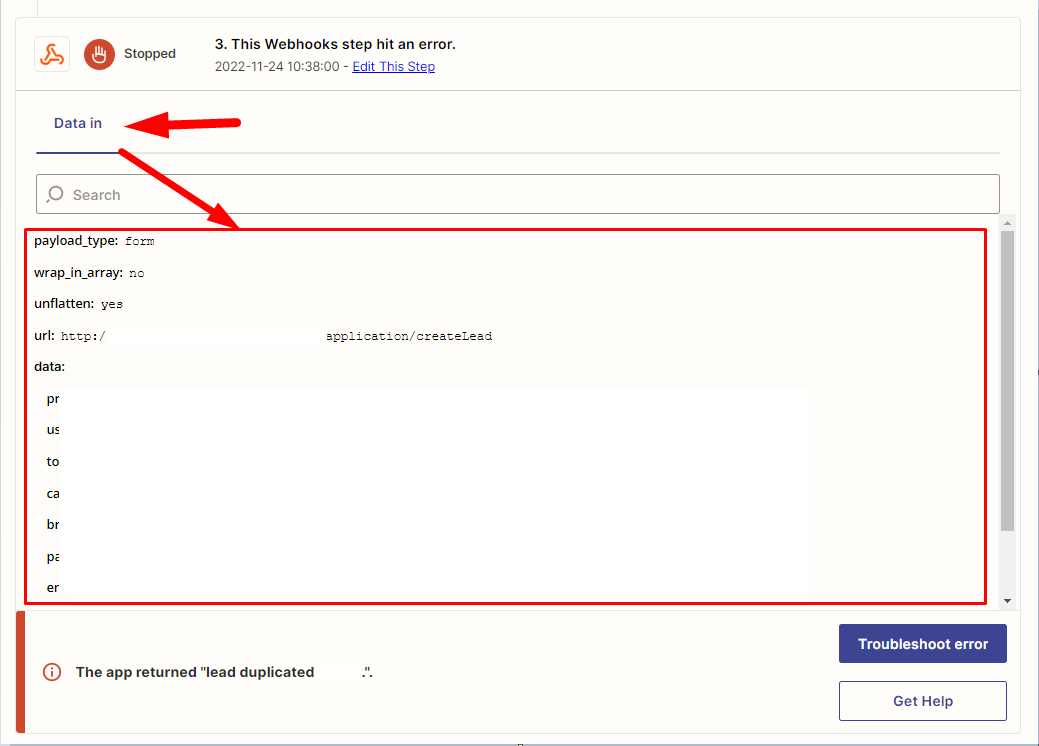 What I'm doing currently from the dashboard is:
Go to Zap History, filter the Errored Zaps, select them and then click on Download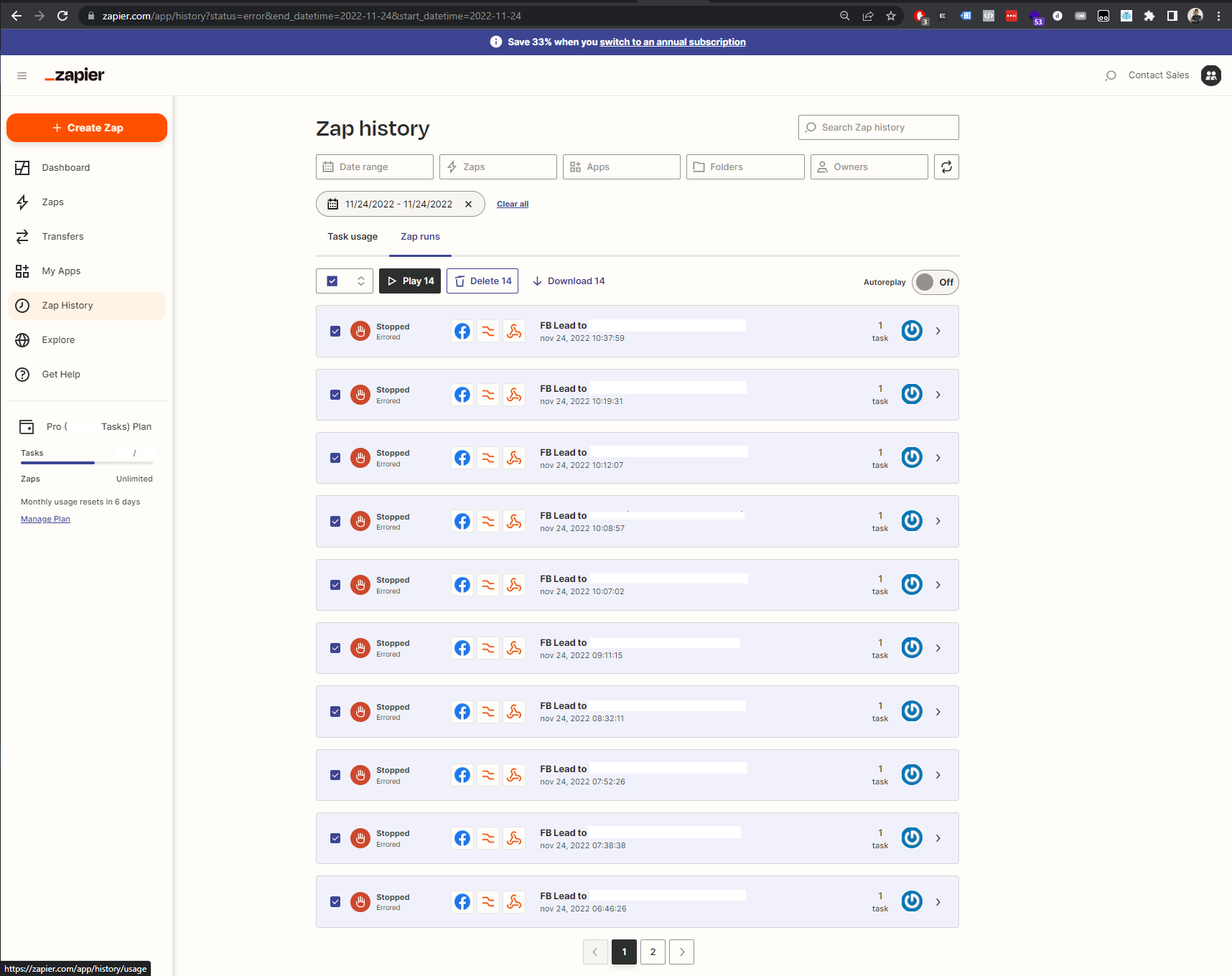 After this, I get an email with a CSV that contains the raw data of the selected zap runs.

I'm doing it manually everyday but I want to automate this process, I'm not sure if there is an API or Webhook that can help me to achieve this, or maybe a Zappier App that has this kind of functionality.

I've already tried to add an aditional step for error handling but it seems that the app's step input has to be different from an error.
 
Thanks in advance