This week's Workflow Wednesday article is going to be a little different. Rather than dive into a particular workflow I'm going to highlight some interesting apps I found in our directory. More specifically, these are triggers and actions that enable you to do some pretty nifty things with images/screenshots.
NOTE: I haven't necessarily tried all of these extensively, it's not an endorsement of these particular apps, and this is by no means an exhaustive list. I just thought these could be handy for some of you.
CloudConvert
CloudConvert converts files between more than 200 supported formats: documents, image, spreadsheet, presentation, audio, video and more!
Capture a Website
Creates job to capture a website as PDF or create a website screenshot as JPG or PNG.
No advanced features here but when I've used this in the past it's worked well.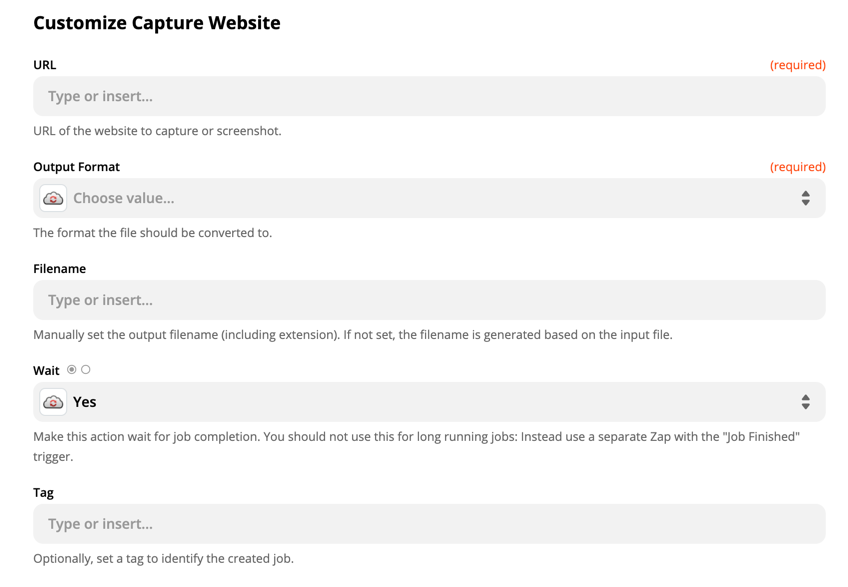 Pikaso
Pikaso is a tool that lets you screetshot tweets.
Screenshot Tweet
Takes a screenshot of a tweet.
Providing a tweet's URL, you can then produce images in the following formats: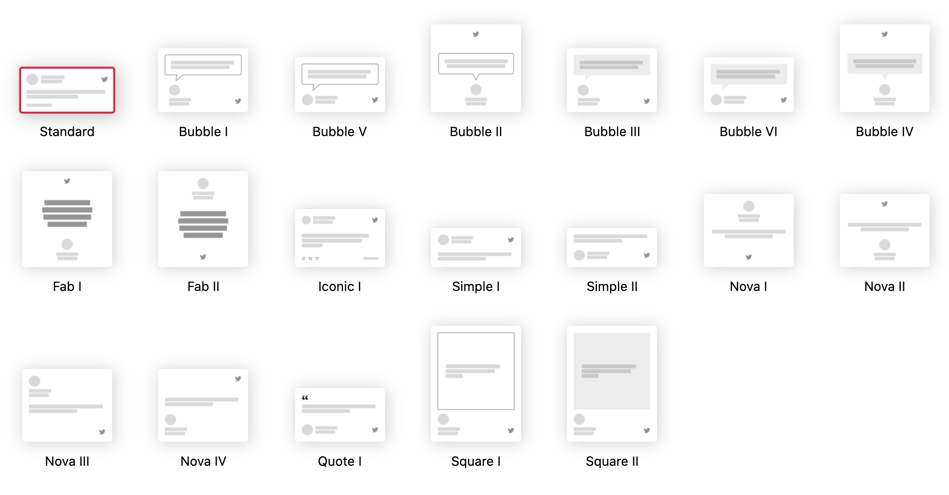 Bannerbear
Bannerbear is a service that automatically generates variations of graphic templates. While Pikaso above specializes in tweets, with Bannerbear you can design all kinds of templates then send data via a Zap to populate the templates.
Create Image
Generates a new Image
Some examples of templates you can start with:

ConvertAPI
ConvertAPI is a file conversion service which supports many file conversions from numerous sources and file manipulations such as merging, encrypting, splitting, repairing, and decrypting PDFs.
Convert Web URL
Converts a web page to the specified format.
Check out all the options you have for rendering the website image: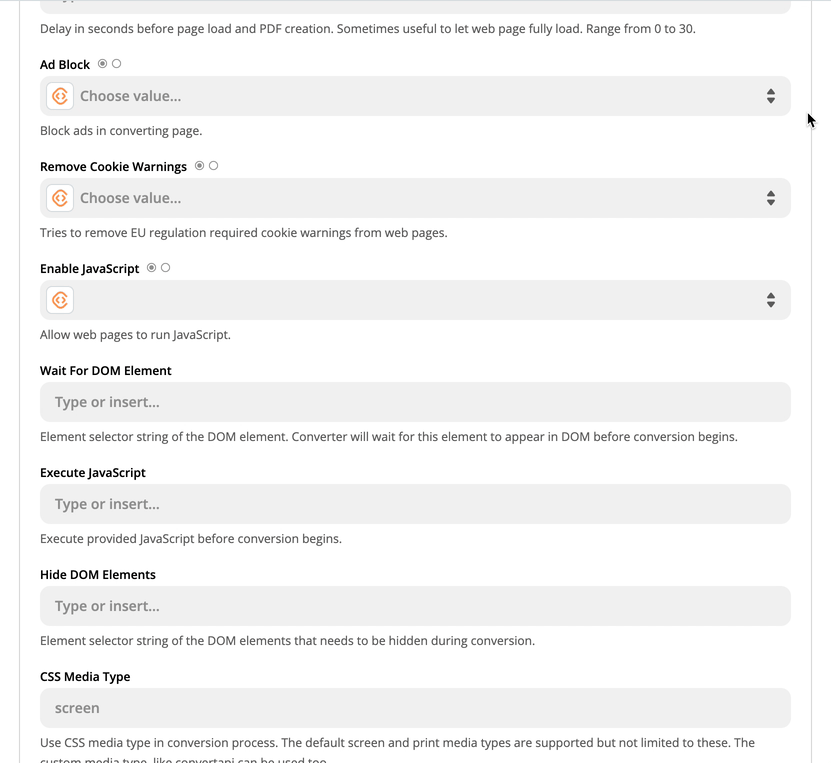 GetScreenshot
GetScreenshot allows you to take custom screenshots of live websites. GetScreenshot can send the resulting screenshots to your email address or it can pass it to other Actions.
Take Website Screenshot
Takes a custom screenshot of a live website and makes it available to Zapier so it can get passed to a following action.
Take Website Screenshot and Send It via Email
Takes a custom screenshot of a live website and sends it to an email address of your choice. 
One unique feature of this app is that you can choose a word from the website to highlight. Here, I chose the word Zapier:
And this is an example of what I got:

How cool is that? 
There are no doubt other apps that can do neat things like the ones I highlighted above. If you've got examples, I'd love to hear about them!