How to Hydrate a File with a GET Request to get the File Object
What
You can use a Webhook - Custom Request (GET) method request to hydrate a file in a Zap.
About
Dehydration, and its counterpart Hydration, is a tool that can lazily load data that might be otherwise expensive to retrieve aggressively.
Related Topic: Dehydration
Example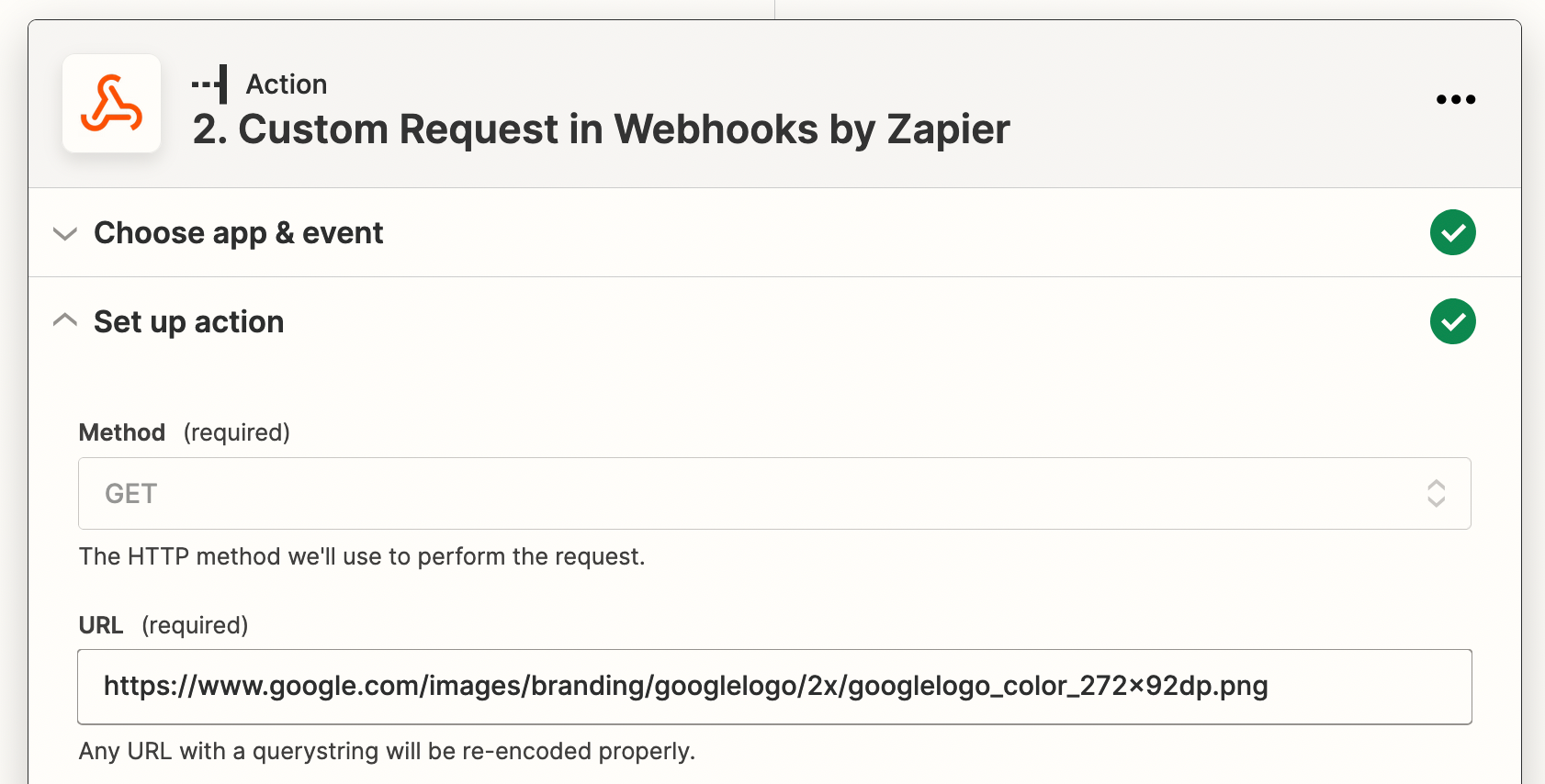 Output

Variable to Map

Credits
Troy Tessalone is a Certified Zapier Expert at Automation Ace.