It's Halloween and we all know what that means!
Halloween GIF - Find & Share on GIPHY
Well, yes, but that's not what I meant. What I was going to say is that Halloween means that you can't get away from all things spooky, creepy and downright silly.
I'm afraid that the Zapier community is no exception: let's hear your ideas for some spooky Zaps!
Remember all those times when Dracula has been foiled by an unforeseen sunrise! Not anymore with this handy combination of the Zapier Weather app, a delay step and SMS by Zapier! Every day the weather forecast (including sunset and sunrise times) are generated and then, half an hour behalf sunrise, Dracula gets a text warning him of the impending doom of dawn's light.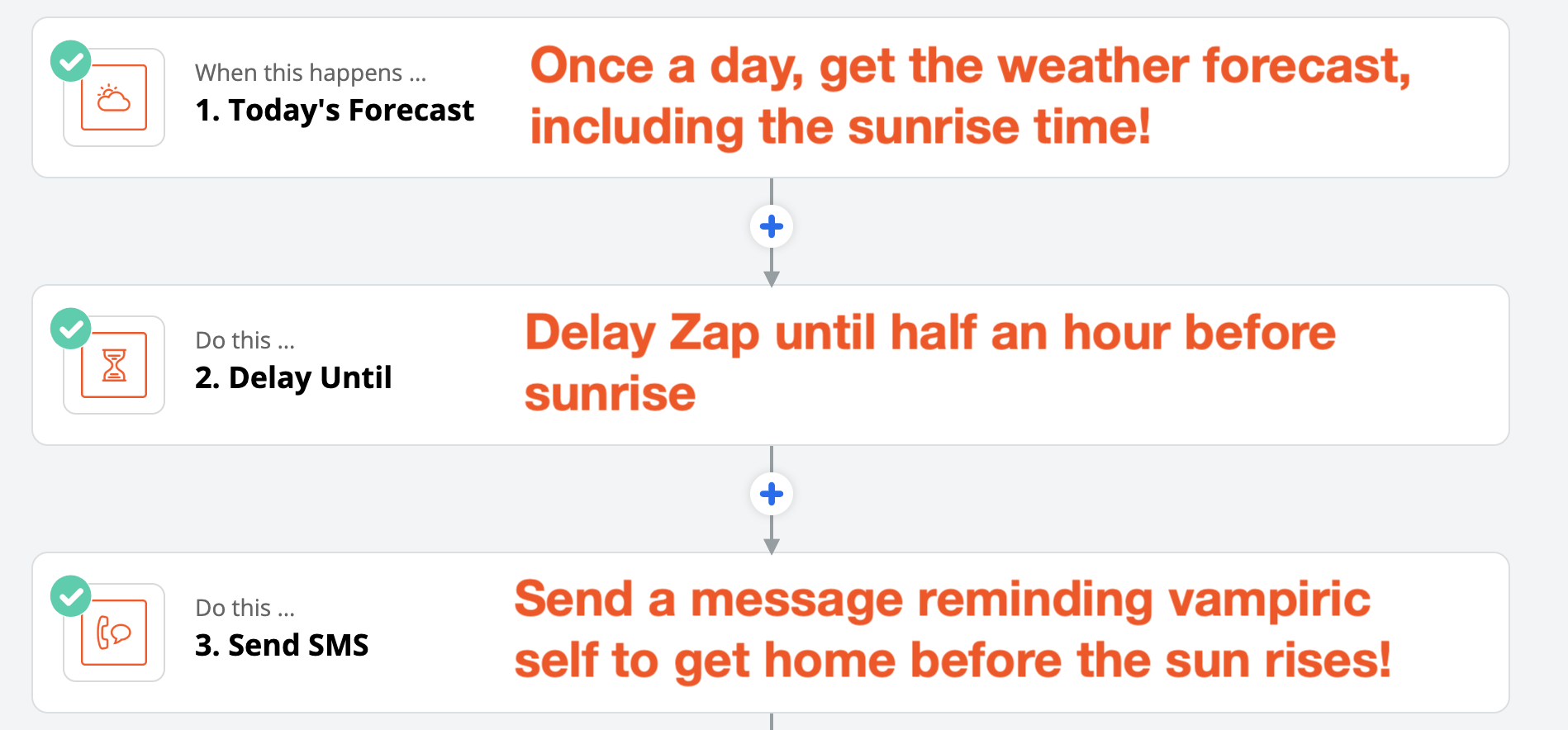 What alarming automations can you come up with? A workflows for the discerning witch, perhaps? A spooky time-saver for the modern monster?