Even the most seasoned Zapier user sometimes has a hard time deciding whether to use a filter with multiple Zaps, a single Zap with multiple paths, or a single Zap with a lookup table.
We're trying something a little different and providing a visual guide that hopefully helps to clarify when/why you might choose to use one over the other.
Filters
If you're trying to have several different outcomes from your workflow, using multiple Zaps with a filter is one way to approach it.
Paths
Similar to using multiple Zaps with a filter, Paths provide multiple outcomes using only one Zap.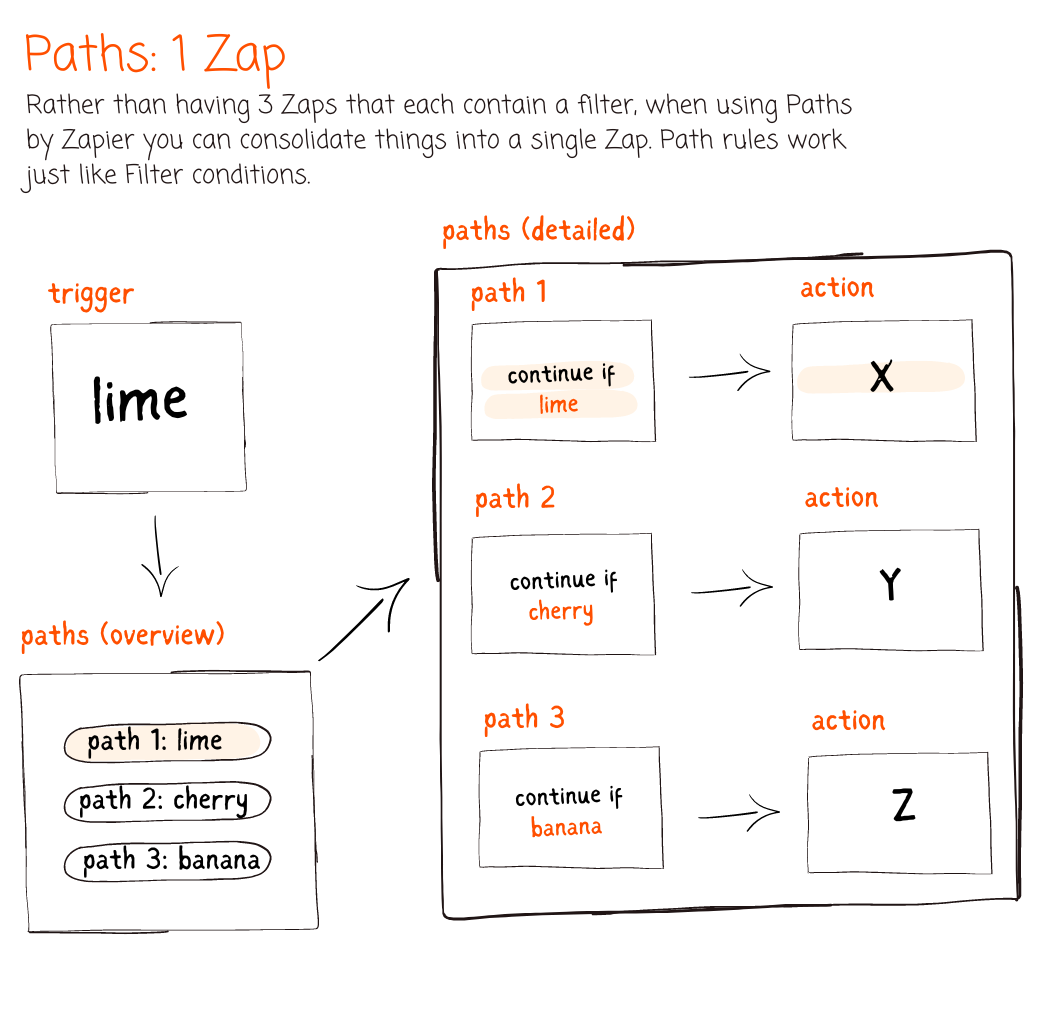 Lookup Table
Perhaps the most misunderstood of all the options, a lookup table is beneficial when you've got specific fields that decide an outcome.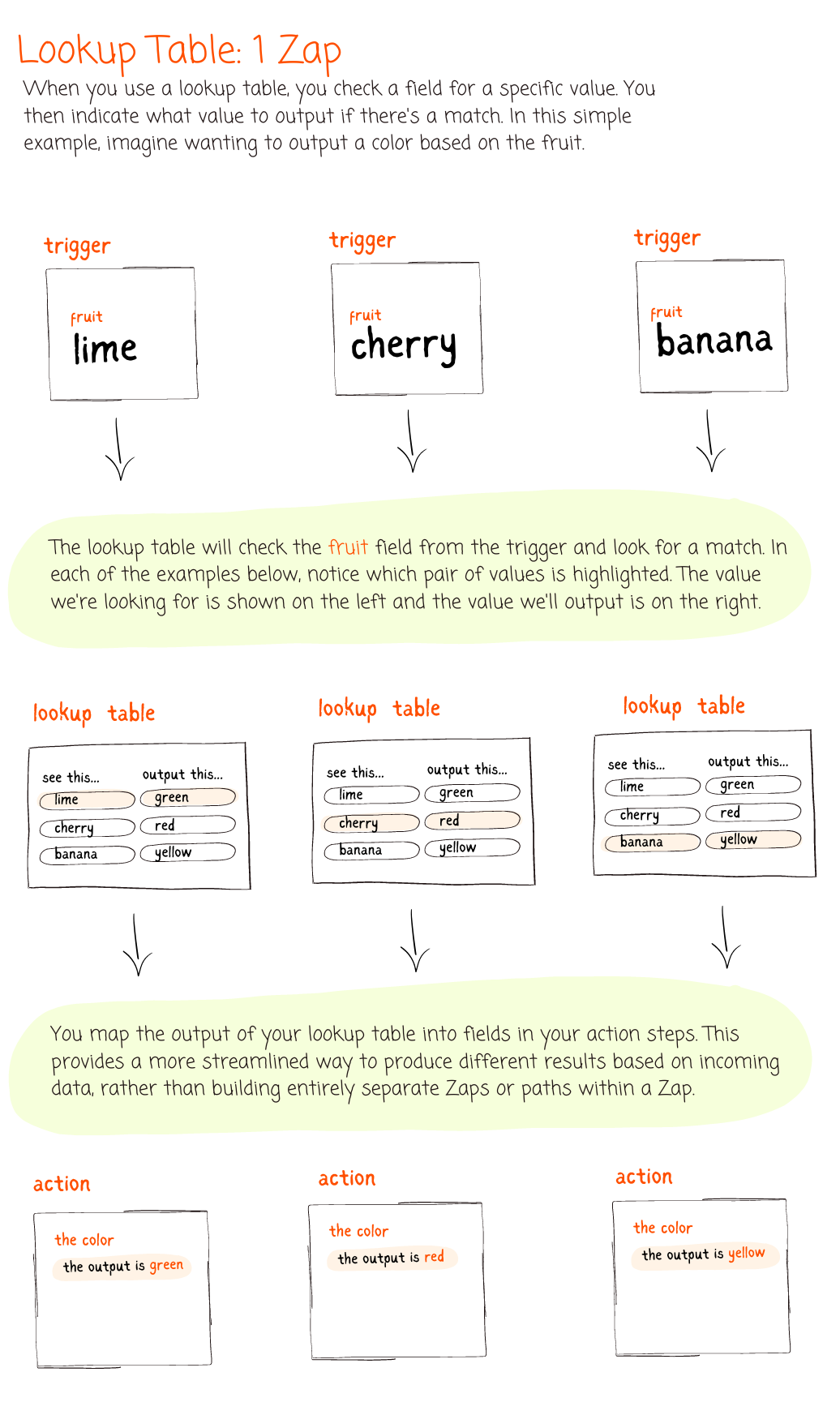 Did This Help?
Here in the Zapier community we're always trying to create resources that are helpful to our members. We'd love to hear whether this helped to make sense of things, or maybe it left you with more questions.