Hey Zapiens! I'm so excited to announce our new Versions feature! It officially launches at ZapConnect, and if you aren't already signed up, you're missing out. This comes as excellent news to our Team and Company plans and will be available to all paying customers. 
Version History is just one of three cool sub-features of Versions. While the other two are coming soon, we couldn't wait any longer to get this out, as we're just as excited as you! Version History is an audit log of changes in a Zap. This means, you can refer back to an old version of a Zap, thus the ability to have multiple versions of any Zap, hassle free.

If you take a peak at your sidebar of the Editor, you'll see a new Versions tab that will be visible to all users in both read-only and edit mode. Versions will be stored dating back to September 27, 2022. For each version, users will be able to see; who published the original version, an auto-generated version number, optional version description, and the date & time it was published. 
Pretty cool right? Well, I've got one more neat thing to share. Not only does the most recent edit jump to the top of the Version History list, but you also have the option to give versions your own custom description on edits for yourself or your teammates.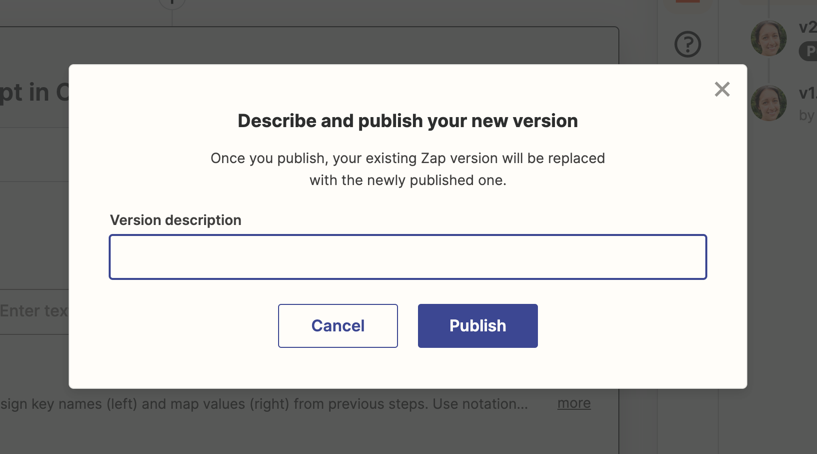 These key features are sure to help power users that are creating and editing business-critical Zaps and teams that are looking to troubleshoot Zaps that aren't working when the owner is OOO. Want to learn more? Check this out. 
Keep checking back for an update on our two remaining feature releases. What are you most excited about? Let us know below!