Great news! You can now use Transfer by Zapier to move data in bulk from PostgreSQL, MySQL, and SQL Server to any of the 5,000+ apps Zapier supports.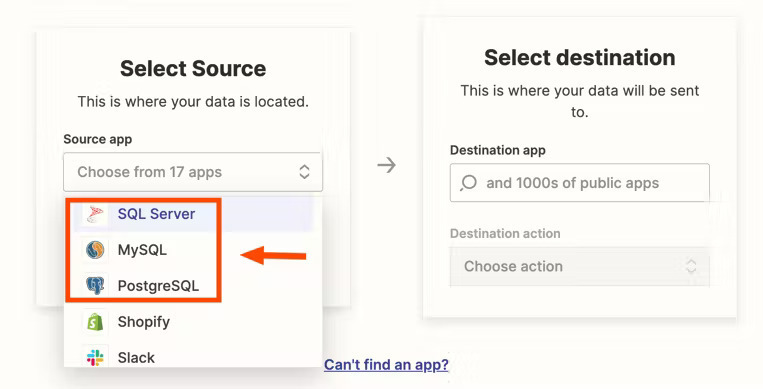 After connecting to your database, you will be able to write a query using a standard form field: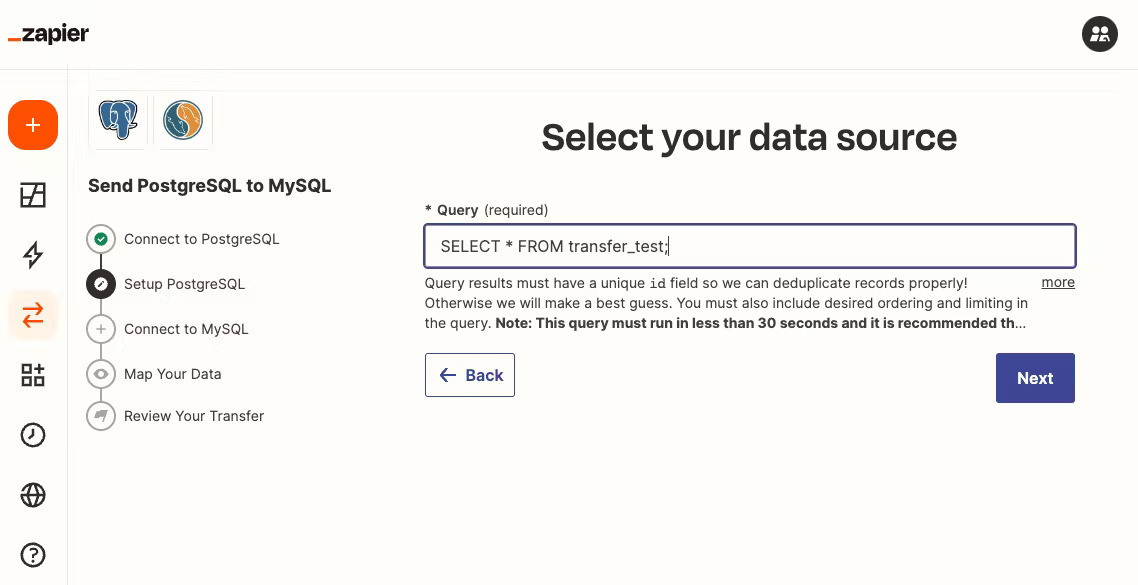 After connecting your destination and mapping your fields, you will be able to see a preview of your data. In the example below we're setting up a one-time transfer, and can filter and select individual records.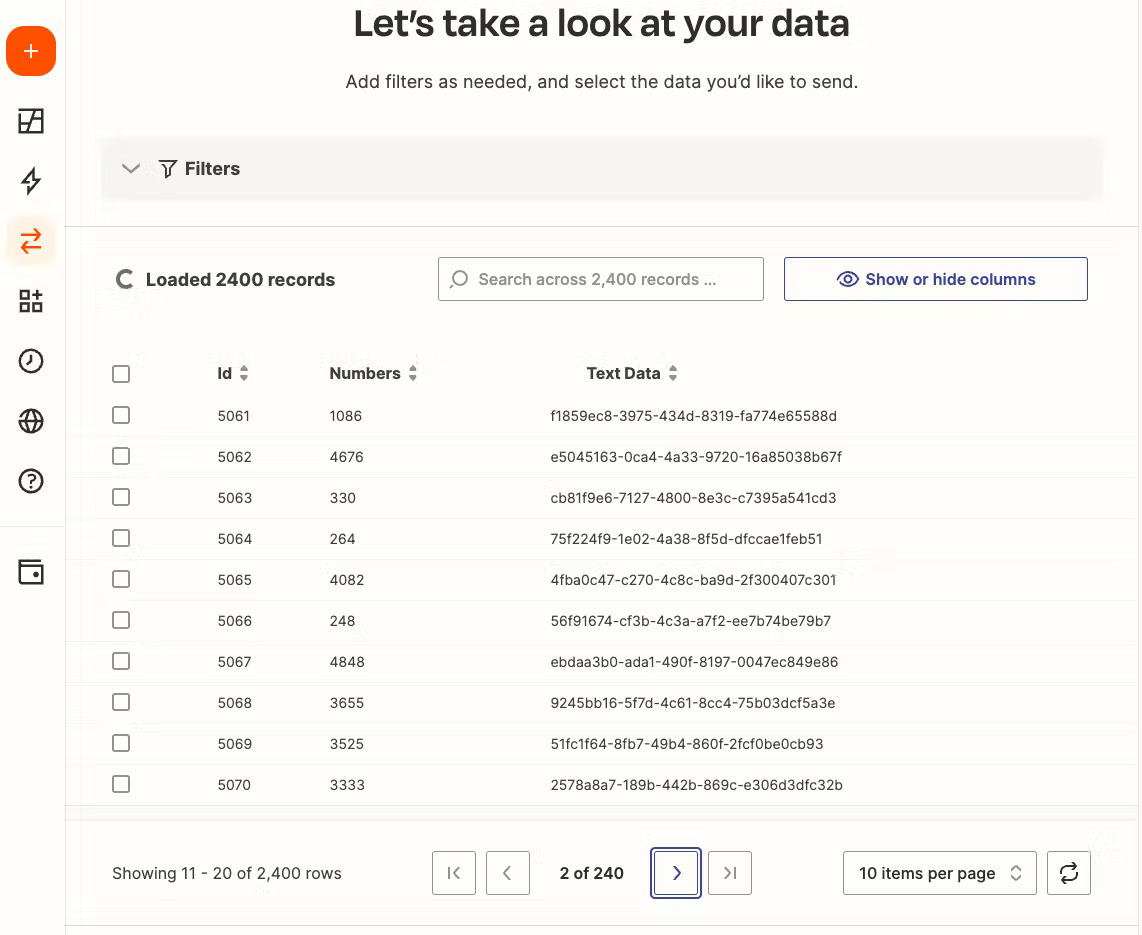 You will see a final confirmation to execute/set up the Transfer.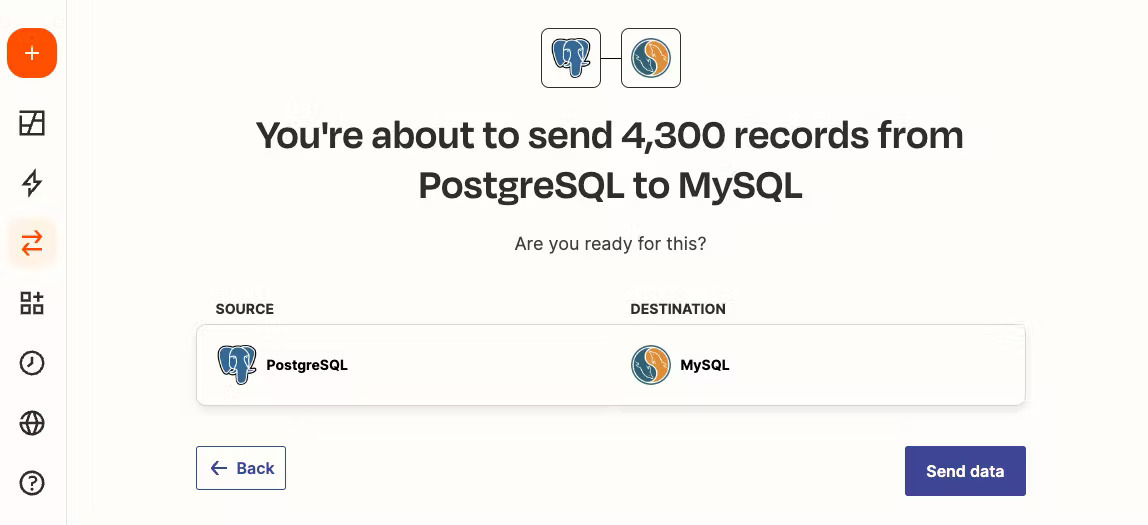 Available Source Apps
With these 3 apps added, it brings the grand total of source apps to 30. See the updated list here. 
About Transfer
Transfer by Zapier lets you send critical data where you need it, when you need it—so you can ditch the manual data entry for good. It's the simplest way to transfer information like leads, records, and more from months (or even years!) back in one go.