We're delighted to announce that Connex Digital, a custom solutions agency, has now earned Premier status as a Zapier Expert!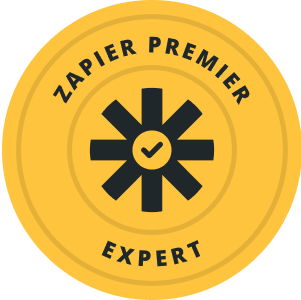 Connex Digital has helped countless users and companies create thousands of complex Zaps to streamline business processes, using off-the-shelf products to deliver tailored solutions. Even if the app you want to use doesn't have a native Zapier integration, Connex Digital can build custom integrations (using the app's API) that let you tap into the power of Zapier. Congratulations, Connex Digital!
Zapier Expert:  Connex Digital
Services offered: Zapier account setup, complex workflow help, building new integrations, custom development, automated lead management, eCommerce implementation, marketing strategy
Software specializations: CRMs, marketing automation, websites, forms, eCommerce, productivity
Community name: PaulKortman
Location: United States
Languages: English, Spanish, Czech
Website: https://connex.digital/zapier-bpa/
What are Zapier Experts?
Zapier Experts are certified consultants, freelancers, and agencies that can help you do more with automation. 
A Zapier Expert gains ''Premier'' status when they help a significant number of users with the Zapier platform. Whether it's helping a user set up a new Zapier account, troubleshooting a Zap, finding new use cases, or custom building Zaps, our Zapier Experts with "Premier" status have earned that distinction—and all the rewards that go with it—for the high quality of their work and expertise.