Getting started with Zapier can be tough. Even when you're excited about automation, it can be hard to think of where to start and what workflows to automate.
Today we're rolling out a new version of the Zapier Chrome extension that provides suggestions of the most common ways people use Zapier to automate the apps they use every day. 
For example, if you go to Shopify and open the Chrome extension you can see how others have automated their eCommerce store. Head over to Google Sheets, Mailchimp, Salesforce, or any other app and see suggestions for those apps too.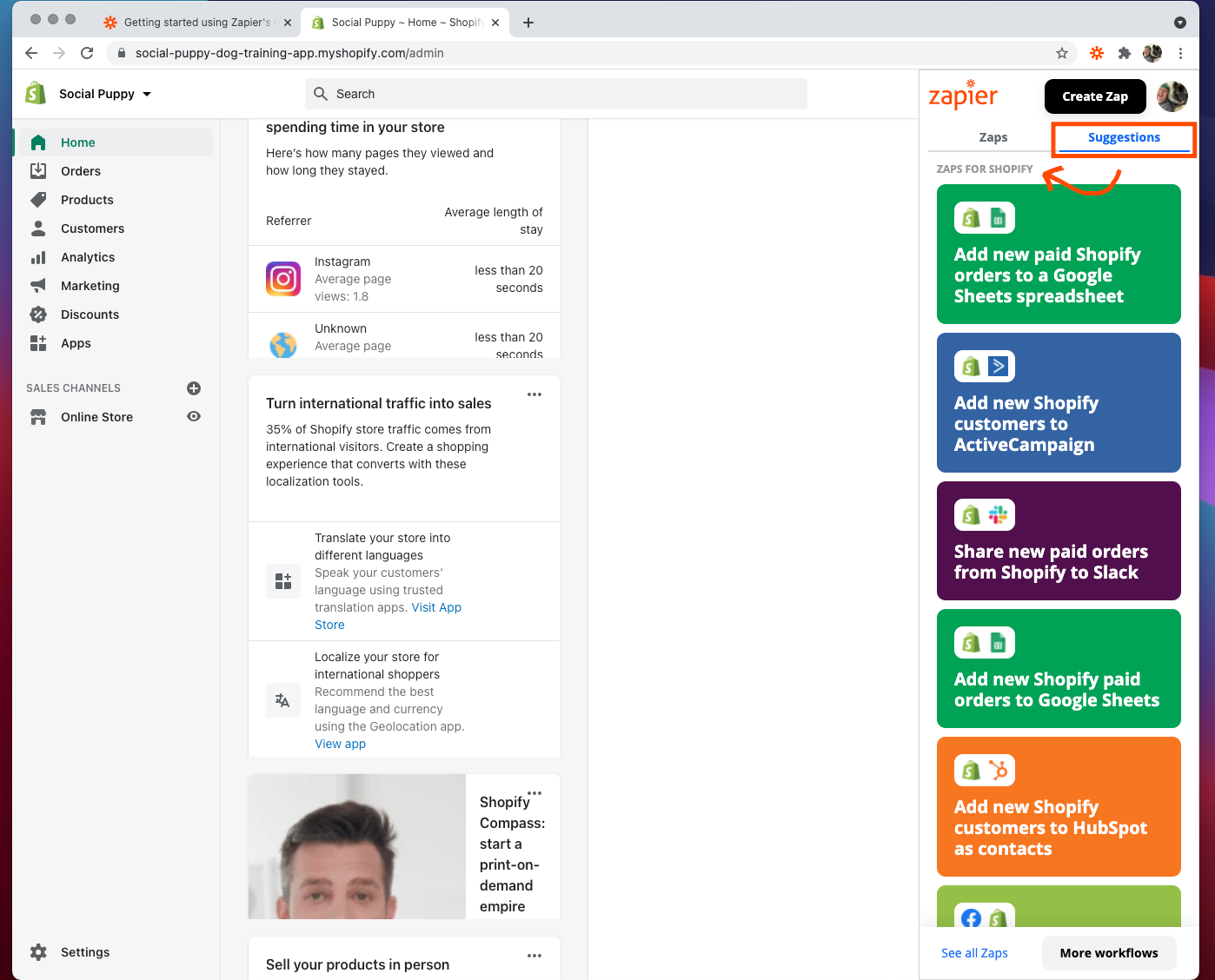 How to get started
Install the Zapier Chrome extension (and pin it for easy access)
Log in or sign up if you're not already logged in
Navigate to an app that you use every day
Open the extension and click on the 'Suggestions' tab
Click on any of the suggestions that interest you and it'll show you how to set up the automation
If you don't see suggestions for the app that you're interested in, leave a comment below and we'll look into it. 
Hope this helps you find more ways to save time! We'd love to hear your feedback in the comments below.