Do you wish you could set up a Zap that anyone on the team could use to file expense reports, submit bugs, or automate straight from Chrome? We've just released a handy new field that'll let you see who triggered the Zap—that way you can look-up their account in any other system you use without having to ask them for their email. 
For example, here is a sample Zap that allows anyone on our team to submit an expense request. They simply navigate to the item they want to buy and press 'Submit expense'. The Zap will then look up their remaining home office budget in a Google Sheet and send a DM to their manager for approval.
In this example we even use the new Approvals by Zapier app to review and approve the request. I hope my new coffee grinder gets approved
Here's a screenshot of the Zap being run from the Chrome extension: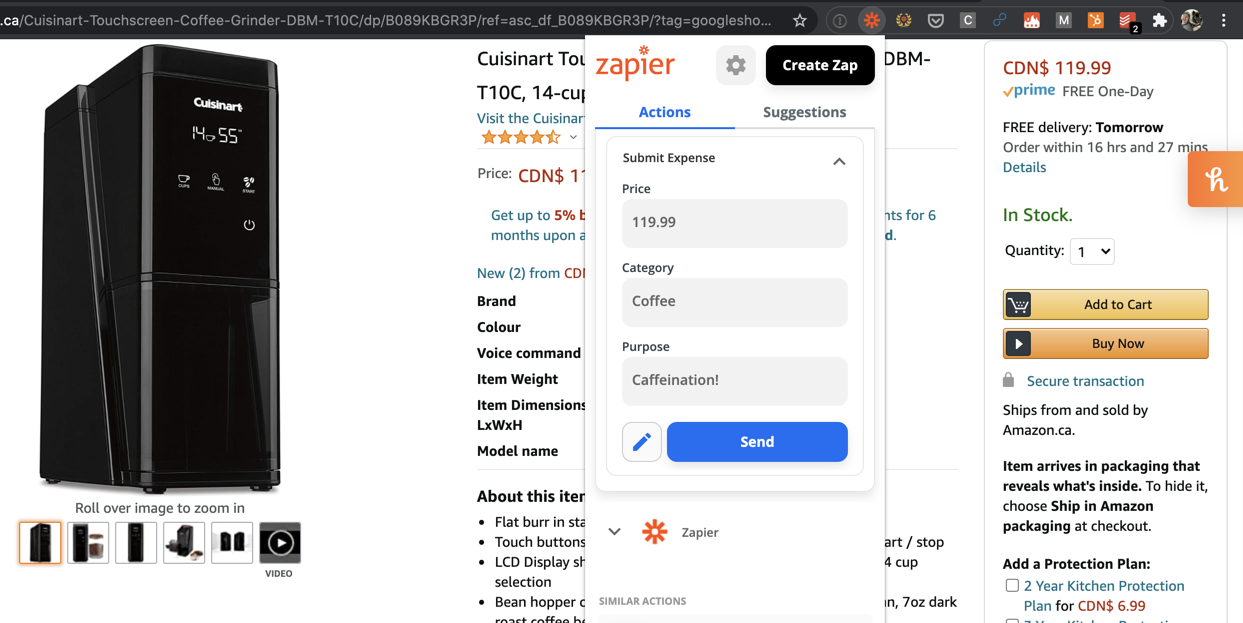 And here's what the Zap looks like in the editor where I've included the "triggeredBy" field to see who submitted the expense. 

And here's what the message looks like in Slack:

Download our Chrome extension here to try it out for yourself. If you'd like to learn more about it first, you can read our most recent post that includes other use cases and some FAQs.
As always, we'd love to hear your feedback! Please comment below about how you could use this feature or any other features you wish we supported.
Thank you!