Do you consider yourself to be an automation wizard? Love being one of the first to get your hands on the new shiny automation toy? We recently launched Zapier Early Access, a new program designed to give our users earlier access to our newest products before they're released to the public, share feedback directly with our product teams, and join a private Slack community of other automation enthusiasts. Interested in helping shape the future of no-code automation tools with us? Head over to zapier.com/early-access to learn more and register! 
By joining, you can get earlier access to our two newest products - Zapier Tables and Zapier Interfaces.
Zapier Tables (in beta)  allows you to create databases to save, edit, access, and share the data needed to run your Zaps. You can even start a Zap and process triggered records directly from your table, and connect your table with any of the 5000+ integrations available with Zapier. You can also share your data with customizable permissions with an unlimited number of seats. Learn more about Tables here!
Buckle up, we aren't done yet. Introducing Zapier Interfaces (alpha). Interfaces equips you to build dynamic interfaces for your end users—like customers or coworkers—to interact with the workflows you're building.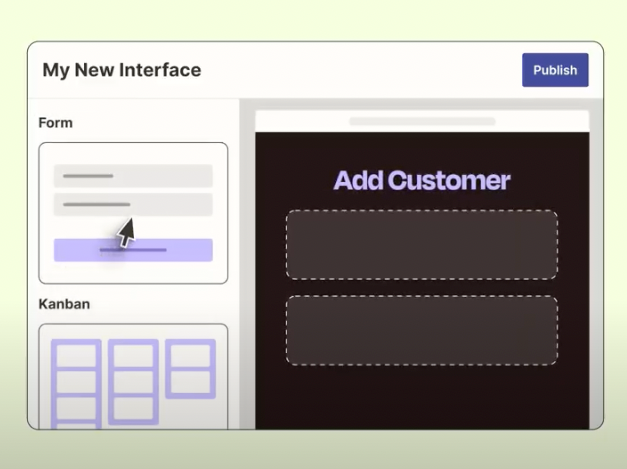 Ready to get started? Sign up for Zapier Early Access here.