TL;DR: It's happening! You now have the ability to rollback your Zap to previous editing versions 
You asked.
 We delivered. 
What's New At Zapier
This week we rolled out a new feature that will allow users to restore steps from any past versions of their Zaps. The Version Rollback feature is the third milestone in our versioning for Zaps, joining the previously released Version History and Version Preview features.
This new feature gives our automation heroes greater control and security when changing your workflows. With versioning, users can keep track of changes made to their Zaps and revert to a previous version if necessary.
We're confident that Version Rollback will help you feel more confident and secure when editing your mission-critical workflows! 
​​​​​​
Here's what that looks like for you:
The Version Rollback feature works by adding a new option on every version to Edit from this version. This creates a new draft based on the previous version, allowing users to easily make changes while preserving the original version. When an older version is previewed, the "Edit Zap" button updates to "Edit from v#."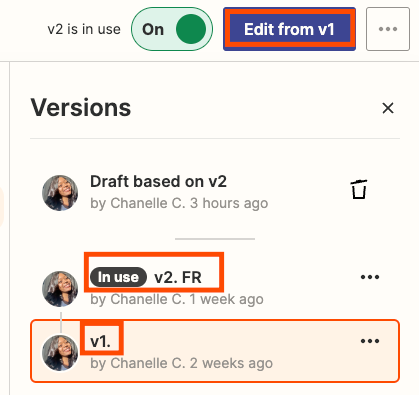 As a bonus, we even snuck in an easy way to delete drafts  

Here's a breakdown of plan types and Version rollback availability: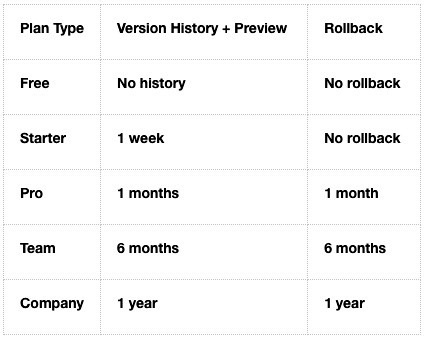 On a Starter plan and looking to up your Zap game? Take a look at our pricing plans and choose what works best for you!